Islamabad: Pakistani administration is soon going to reopen to the general public the well-known architect and philanthropist Sir Gangaram in Lahore. It is being told that at the end of May, the memorial site of Sir Gangaram will be opened to the public. Let me tell you that some 10 years ago, some people had illegally occupied the site. The administration has made the site free of occupation. After which it is planned to reopen.
There is a tomb of Sir Gangaram near Taksali Gate in Lahore. The site was closed to visitors for the last decade after some people illegally captured it. According to a report, Evacuee Trust Property Board (ETPB) has stated that this land has been withdrawn and Sir Gangaram Samadhi is now under renovation. The renovation will be completed by the end of this month, after which the tomb will be opened to the general public. The administration is also planning to open an art gallery here. The report says that local Hindus will also be invited to the inauguration ceremony to be held here in the coming days.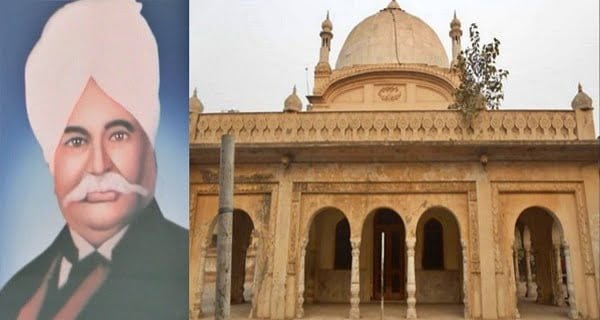 Contribution of Sir Gangaram
Born in 1851 at Mangatwala near Nankana Sahib, about 65 km from Lahore, Rai Bahadur Gangaram was a civil engineer and architect by profession. He played an important role in the urban structure of Lahore, the capital of Pakistan's Punjab province. He designed the famous buildings of important places like Lahore High Court, Etchison College, Haley College of Commerce, Lahore Museum, Mayo School of Arts. Sir Gangaram had also donated land for the construction of a hospital in Lahore.