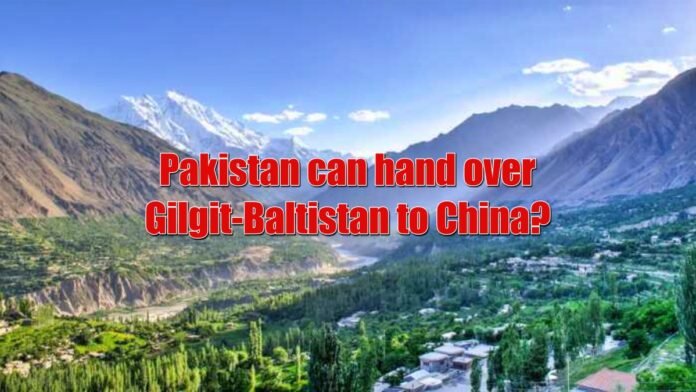 ISLAMABAD: Pakistan's Economic Crisis, buried under the debt of China, is getting trapped in the quagmire of economic predicament every day. To get rid of this debt, Pakistan is preparing to hand over the Gilgit-Baltistan area under the illegal occupation of Kashmir (PoK) to China. By doing this, Pakistan can get some relief from repaying China's loan. Information about Pakistan's plan has been given in the report of news agency ANI. If this happens, then India's tension can reach a serious situation.
However, America may be unhappy with this action. In such a situation, there may also be difficulties with the help Pakistan gets from the International Monetary Fund (IMF). China is looking for opportunities to increase its dominance in South Asia. This could be a huge opportunity for him. Because China Pakistan Economic Corridor (CPEC) passes through Gilgit-Baltistan only.
According to experts- the area of ​​Gilgit-Baltistan can emerge as a new place of confrontation in the coming times. It will not be so easy for China to grab this area. Along with international protests, people living in Gilgit-Baltistan can take to the streets against it. Already the people there are angry about CPEC. In the Gilgit-Baltistan region, the government has already given fewer powers to the local administration.
People in Gilgit-Baltistan are troubled due to the non-availability of essential services like employment, electricity, and education. According to a report – 9% of total suicides in Pakistan occur in this area.
On the other hand, after leaving Afghanistan last year, America is not in a position to allow China to occupy Gilgit-Baltistan. According to American leader Bob Lancia – if the area of ​​Gilgit-Baltistan was in India or was an independent country, then America would have been able to give a befitting reply to China. The US military does not depend on Pakistan to deliver weapons to Afghanistan.