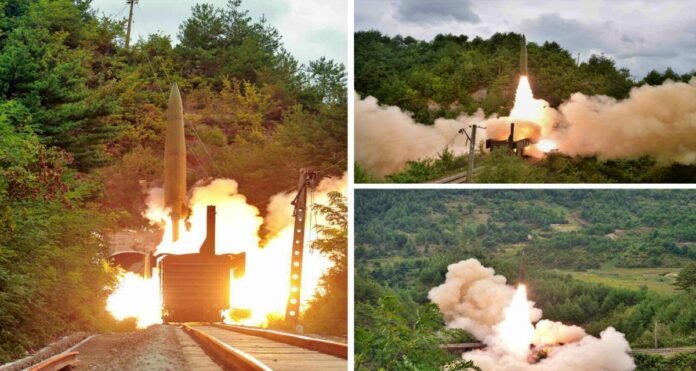 Seoul: North Korea has said that it has conducted an experimental test of a ballistic missile from a train, which is believed to be a response to the recent sanctions imposed by the Joe Biden administration of the US. South Korea's military said it had discovered two missiles fired into the sea by North Korea, its third missile test this month. A day later, North Korea's state media gave this information.
Shortly before the test, North Korea's foreign ministry criticized the US for imposing new sanctions on the country's past tests and warned that it would "confrontational attitudes" if the US persisted. Strict and strict steps will be taken against him. North Korea has intensified testing of new missiles in recent months. Some experts have said that North Korean leader Kim Jong is revisiting his well-thought-out strategy to pressure his neighbors and the US through missile tests before offering talks to demand some concessions.
North Korea's official Korean Central News Agency (KCNA) said Friday's exercise was aimed at testing the capability of the army's rail-borne missile regiment. North Korea's Rodong Sinmun newspaper published pictures of two separate missiles flying above smoke-covered railway coaches.