Jerusalem: Israeli Prime Minister Benjamin Netanyahu was in a good state of health following overnight surgery to implant a pacemaker, the Sheba Medical Center said Sunday.
"The prime minister will stay under medical observation in the cardiology ward," the hospital said in a statement.
Netanyahu had the pacemaker surgery on Sunday before a parliamentary debate on a contentious bill to overhaul the judiciary that has triggered massive protests across the country.
The judicial reform plan, unveiled by Netanyahu's right-wing government in January, has divided the nation and sparked one of the largest protest movements in Israel's history.
The plan is seen by critics as a danger to Israel's democracy. Netanyahu's office said he had the surgery at Sheba Medical Center, and Deputy Prime Minister Yariv Levin took over his duties.
Netanyahu, 73, was released from the same hospital a week ago after spending a night there following complaints of feeling dizzy.
"A week ago I had a device installed to monitor me and this device beeped tonight and told me that I need to get a pacemaker. I have to do this tonight, I feel fine and I follow my doctors' advice," Netanyahu said in a video posted on his Facebook page.
Netanyahu's health issue comes as lawmakers are set to discuss the judicial reform bill in parliament later Sunday, ahead of a vote on Monday.
"The doctors tell me that I will be free and I will be discharged from the hospital tomorrow afternoon and will be able to go to the Knesset to vote," the prime minister said before the surgery.
The final vote Monday will be on the "reasonability" clause that allows judges to invalidate government decisions.
HUGE PROTESTS – Netanyahu's coalition, which includes far-right and ultra-Orthodox Jewish partners, wants to limit the Supreme Court's powers under this clause, arguing that the changes are needed to ensure a better balance of power.
Netanyahu, who is facing trial on corruption charges he denies, is accused by critics of trying to use the reforms to avoid possible rulings against him. He denies this.
The "reasonability" clause was recently used by Israel's top court to force Netanyahu to remove an ultra-Orthodox cabinet member over a past tax evasion conviction.
If passed in the final vote Monday, it would be the first major part of the proposed legal reform to become law.
Other parts of the plan include giving the government more influence in the selection of judges.
The protests have attracted people from different political and social backgrounds, including both left and right, secular and religious groups, peace activists, and military reservists, as well as workers in various sectors, especially the tech industry vital to the country's economy.
On Saturday, tens of thousands gathered in Tel Aviv, the country's business hub, and near the parliament in Jerusalem, as well as other places in the country.
In Tel Aviv, protesters chanted pro-democracy slogans and played drums at their 29th weekly demonstration.
"Democracy or revolution! Respect existence or expect resistance!" shouted protesters, many wearing shirts with "Democracy" written on them.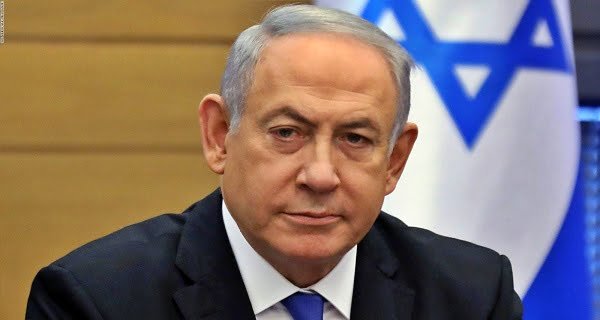 "The government is not listening to us, it means it's the start of a new era, a bad era," protester Idit Dekel, 55, told AFP.
"It's catastrophic for me. It's the start of something we have never experienced before," said Dekel, a tech worker.
'EXTREME GOVERNMENT' – On Saturday night, thousands of protesters also entered Jerusalem and gathered near the parliament, the Supreme Court, and the prime minister's residence. They came after a multi-day march that started in Tel Aviv earlier in the week.