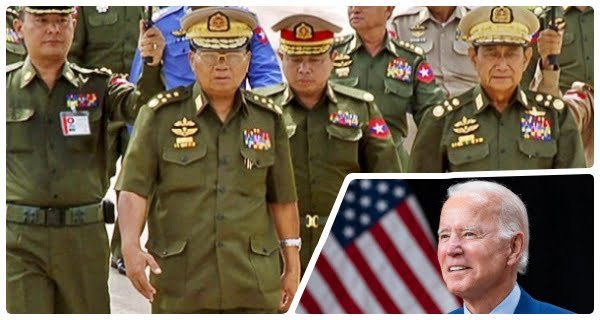 Washington: America's President Joe Biden has announced a series of sanctions against military leaders in Myanmar in the wake of the coup. "Today I am announcing a series of actions and starting it by banning the leaders responsible for the coup in Myanmar," Biden told reporters at the White House on Wednesday. The US government is taking this step to prevent the Myanmar government's improper access to the one billion dollar fund received as aid from the US.
Biden said he had approved a new government order that bans military leaders, their business interests and their family members, with immediate effect, over the coup. The President said, "We are going to tighten exports too." America's assets are being seized which benefited the Myanmar government. " He said that violence against people demonstrating for their democratic rights is unacceptable.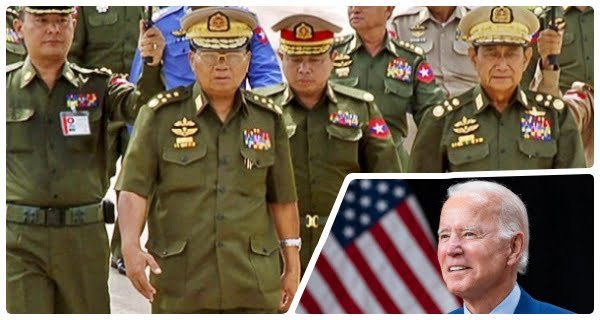 Biden said, "Myanmar people are raising their voices. The world is watching it. " Biden demanded that the Myanmar army should respect the will of the people of the country in the November 8 election. "Today once again, I call upon the Myanmar Army to immediately release democratic leaders including Aung San Suu Kyi and Win Mint," he said.
Biden said the governments of both parties in the US had been concerned about the transfer of power in Myanmar in a democratic manner. Senator Bob Menendez, chairman of the Senate Foreign Affairs Committee, welcomed Biden's announcement. Meanwhile, in the House of Representatives, MP Gregory Meeks, chairman of the Foreign Affairs Committee and Amy Bera, chairman of the Subcommittee on Asia, Pacific, Central Asia and Nuclear Nonproliferation, met on the situation in Myanmar on Wednesday. Foreign Ministry spokesman Ned Price told journalists that Myanmar military leaders should know that violence against protesters who are demonstrating peacefully for their democratic rights will not be tolerated.