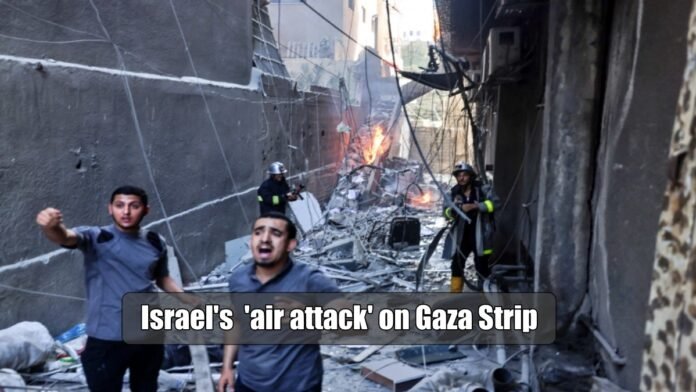 New Delhi: According to the big news coming from Israel, here on Friday, the Israeli army carried out air strikes on the Gaza Strip. In these attacks, Taysir al-Jabari, a senior commander of the Palestinian Islamic Jihad Group (PIJ), has also been killed.
According to reports, so far 10 people have been killed in these attacks, while 40 have been injured. At the same time, according to the Israeli army, the Islamic Jihad group was threatening to attack in response to the arrest of West Bank leader Baha Abu al-Ata. Jabari became the commander of this group after al-Ata, who was killed in the attack.
After the attack, the Israeli Defense Force tweeted about the incident, saying that 70 rockets were fired from Gaza toward Israel in just 2 hours. Of these, 9 rockets have fallen inside the Gaza Strip. Senior enemy commander Taysir Al Jabari has also been killed in these attacks.
Let us know that there has been a fierce war between Israel and the Palestinian militant organization Hamas in the last 15 years, in which thousands of people have died so far. At the same time, in the recent past, i.e. in May 2021, a fierce fight broke out between the two.