Tel Aviv: A week after the unprecedented Hamas attack on Israel that killed more than 1,400 people and took hundreds of hostages, Israelis are expressing their anger and frustration at the government's response. Hundreds of protesters gathered outside the Defense Ministry in Tel Aviv on Saturday, calling for Prime Minister Benjamin Netanyahu to step down and accusing him of negligence and incompetence.
The protesters, many of whom were relatives or friends of the hostages or the victims, held posters and banners that read "Netanyahu, go home", "You failed us", and "Free our hostages". They also displayed the names and photos of some of the missing or captured Israelis, who have not been heard from since the attack. Some protesters said they had not received any information or support from the government about their loved ones.
The protesters blamed Netanyahu for failing to prevent the Hamas attack, which involved a barrage of rockets from Gaza and a ground invasion by thousands of militants who breached the border fence and attacked military bases and civilian communities in southern Israel. They also criticized him for diverting security resources to deal with domestic political issues, such as his controversial judicial reforms and corruption scandals. They said he cared more about his own power than the security and welfare of the Israeli people.
The protest was organized by Shira Ben-David, whose husband was also among the hostages. She said she wanted to raise awareness about the plight of the hostages and their families and to pressure the government to act more decisively. "We are here to say that we are not giving up on our hostages. We are here to demand that the government do everything in its power to free them. We are here to say that Netanyahu is responsible for this colossal failure and he must resign," she said.
The protest was one of several that took place across Israel on Saturday, as Israelis expressed their dissatisfaction with Netanyahu's leadership and handling of the Hamas crisis. According to a recent poll⁷, more than 80 percent of Jewish Israelis blamed the government for the Hamas attack, and more than 60 percent believed that Netanyahu should resign.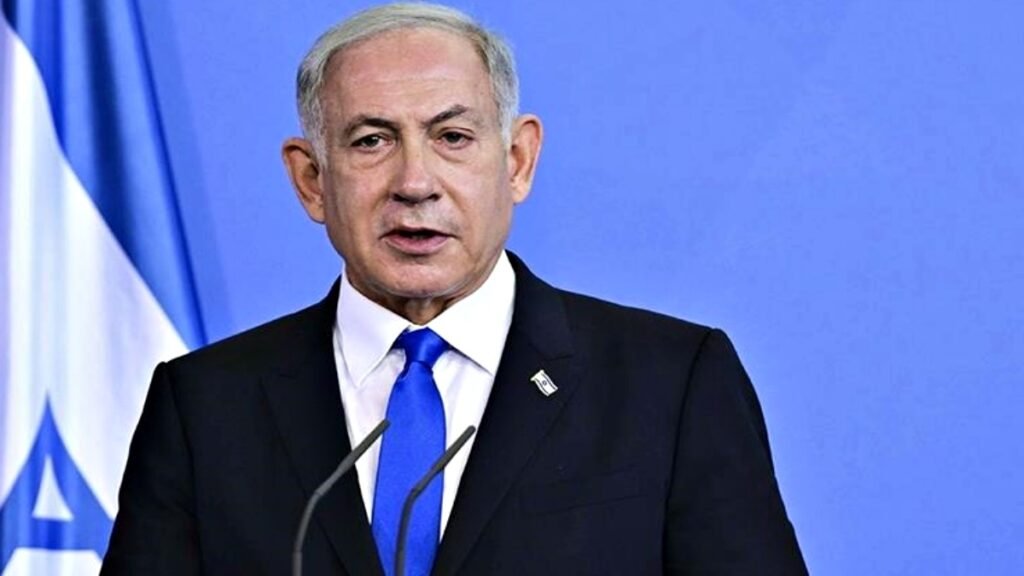 Netanyahu has faced protests within Israel for months over his judicial reforms, which many see as an attempt to undermine the independence of the judiciary and evade prosecution for corruption charges. He has also faced criticism for his handling of the COVID-19 pandemic, which has caused economic hardship and social unrest.
Netanyahu has defended his actions and denied any wrongdoing. He has also vowed to continue fighting Hamas and to bring back the hostages. He has rejected calls for his resignation, saying he is focused on restoring security and stability to Israel.