Washington: Israel has announced that it will pause its military operations in selected areas of northern Gaza for four hours every day, starting from Thursday, to allow humanitarian aid from the United Nations and other agencies to reach the enclave and to enable civilians to flee the war zone. The White House confirmed this decision on Thursday, after intense discussions between President Joe Biden and Israeli Prime Minister Benjamin Netanyahu.
The daily ceasefire will be in effect in areas where Israeli forces are engaged in fierce fighting with Hamas, the Islamist militant group that controls Gaza. Israel will announce the time of the ceasefire three hours in advance, according to National Security Council spokesman John Kirby. He described the move as a step in the right direction and said that the Israelis have assured the US that there will be no military operations in these areas during the period of moratorium.
Kirby said the ceasefire would provide an opportunity for the safe evacuation of hostages held by Hamas and for the delivery of humanitarian aid to the besieged area, where there is a severe shortage of essential goods for daily life. He also said that the US is urging Israel to minimize civilian casualties and make every possible effort to reduce those numbers.
Israel's decision to impose a daily humanitarian pause in the besieged area follows President Biden's repeated calls for a ceasefire in the region, where more than 200 people have been killed since the conflict erupted on May 10. Biden told reporters that he has been advocating for a humanitarian pause for more than three days and that he has requested for some of them to stay even longer. He said that it took a little longer than he expected, but he was not disappointed with Netanyahu.
Israel has repeatedly warned civilians to move into southern Gaza as it attacks targets in the north, but even southern Gaza is not a safe zone for them and civilians have been unable to leave Gaza in large numbers since the war began. Reports said groups of foreign nationals and some injured Palestinians had recently been allowed out of the enclave.
The United States would like to see the daily blockade continue as long as humanitarian assistance to Gaza remains at the required level. The US also hopes that the humanitarian pause will pave the way for a lasting ceasefire and a peaceful resolution of the conflict.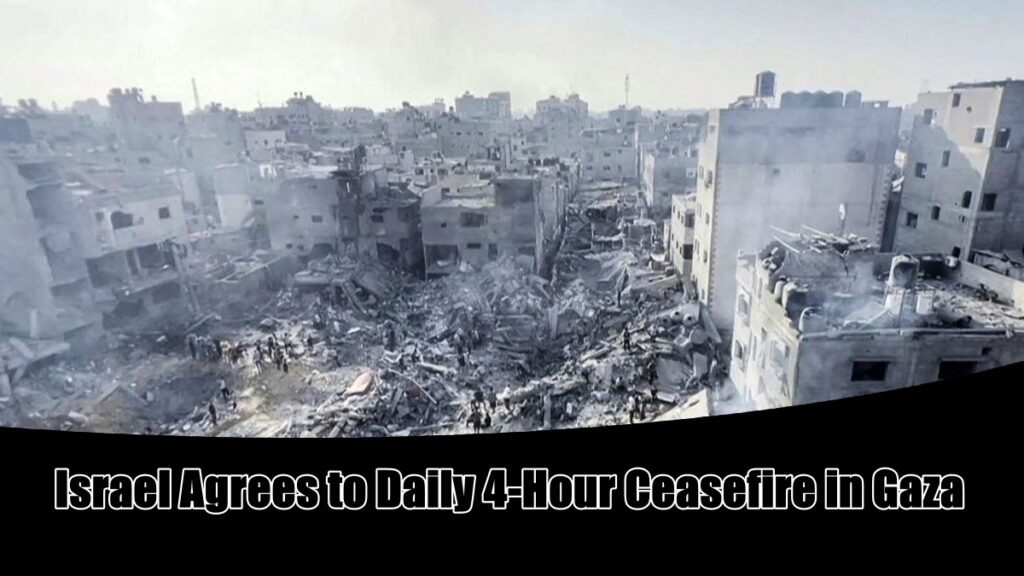 This is the second consecutive killing of India's enemy in the last week. On October 10, Shahid Latif, the chief handler of the terror squad that attacked the Pathankot airbase in India's Punjab in 2016, was gunned down by unidentified assailants in a mosque in Sialkot, Pakistan. This is also the third significant killing of a LeT terrorist in less than three months. In September, LeT commander Riyaz Ahmed was killed outside the Al Quddus Mosque in Rawalakot area of Pakistan-occupied Kashmir.