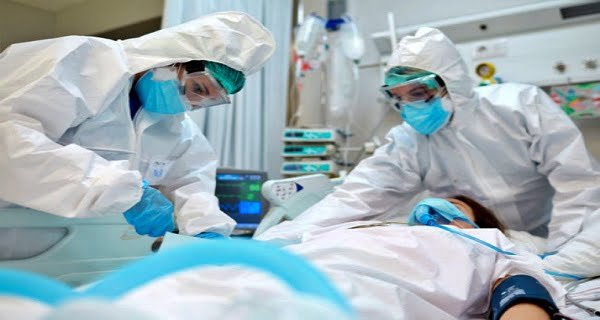 London: Even though a patient has been cured by Coronavirus infection spread worldwide last year from China, but there is a risk of many new diseases in it. Research published in the British Medical Journal has claimed that Covid-19 leaves many health problems behind as it passes. According to research, corona affects the body of 14 percent of corona-infected patients so much that they have to go to the hospital again.
Researchers at the London-based National Institutes of Health Research studied the health of 1,93,113 patients infected with corona between January 1 and October 31 last year. In this research, patients aged between 18 and 65 years were kept. In this research, these patients kept an eye on the changes happening in their bodies for 21 days after getting corona infected. Researchers analyzed national claims data and found out what new diseases these patients have suffered within six months of defeating the virus.
The data from the research compared many such patients who have never been infected with corona. Researchers found that at least one new health problem was observed in 14 percent of corona patients. Due to these health problems, corona patients also had to go to the hospital. The rate of patients admitted to hospitals due to a new disease has also been found to be five percent higher than those who won on Covid-19 compared to healthy people.
Its risk is highest among youth
Chief researcher Dr. Elaine Maxwell said that even after recovering from corona in youth, the risk of new disease has been seen to be high. He said that young people are seen more affected by the new disease than the elderly and sick patients. These include patients who have never had any health problems before.