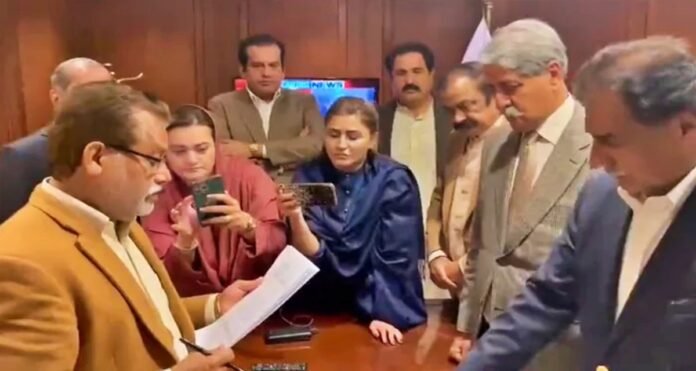 New Delhi: Opposition parties on Monday passed a no-confidence motion in Parliament to remove Pakistan Prime Minister Imran Khan from office. Leader of the Opposition Shahbaz Sharif moved the no-confidence motion in Parliament. Now the debate on this motion will start on Thursday and the process of voting on the no-confidence motion will be completed within seven days.
When Leader of the Opposition Shahbaz Sharif read out the no-confidence motion in Parliament, it was broadcast live. Reading out the motion, he said that the Prime Minister should leave his post after losing the confidence of this House. Although Parliament had earlier called a session on March 25, the Speaker of the House refused permission to move the motion.
If sources are to be believed, the opposition parties are confident that out of the total 342 members, 172 members can come together to bring down the government, but on the other hand, the government has claimed that it has enough support in the house, so that the efforts of the opposition parties will be thwarted. Will go
Before becoming the PM of Pakistan in 2018, Imran Khan had promised the public to create a new Pakistan and on the basis of this promise, he came to power, but even before the end of the term, the opposition made serious allegations of corruption against the PM and his party. have been installed.
Let us tell you that on March 8, the opposition parties submitted a no-confidence motion against Prime Minister Imran Khan in front of the Secretariat of the Pakistan Parliament (National Assembly). The opposition had alleged that the Pakistan Tehreek-e-Insaf (PTI) party government led by Imran Khan was responsible for rising inflation and economic crisis in the country. Since then, clouds of uncertainty were hovering in the politics of the country. The opposition had requested the Speaker of the House to convene the session within 14 days.
On the no-confidence motion against PM Imran Khan, the country's Home Minister Sheikh Rashid told reporters that the decision on the no-confidence motion will be taken on March 31 and Prime Minister Imran Khan is not going anywhere.
"Especially after Imran Khan's 'brilliant' rally in Islamabad a day ago, people should not think that his politics is now on the margins," he said, calling the no-confidence motion "weakening Pakistan". conspired".