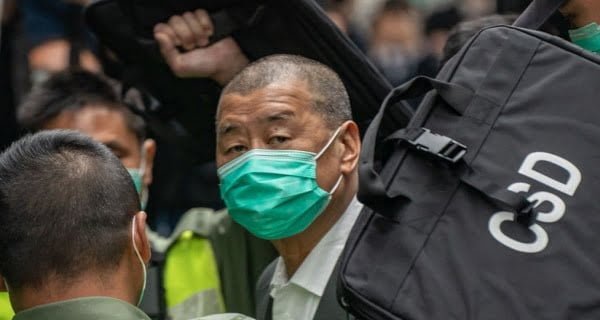 Hong Kong: On Friday, 14 months in connection with his involvement in the anti-government protests in 2019, a major supporter of Democracy in Hong Kong, and veteran media worker Jimmy Lai. Has been punished Lai and nine others have been accused of involvement in a demonstration held on October 1, 2019. Thousands of people took to the streets in that demonstration. This was the biggest demonstration in Hong Kong after liberating China from Britain in 1997.
Lai (73), the founder of the pro-democracy newspaper The Apple Daily, has been sentenced to 14 months. He is already serving a 14-month sentence in 2019 for illegally rallying. Lai will have to spend a total of 20 months in prison for both counts. The investigation is also going on against Lai in a case of violation of the National Security Act and collusion with another country. Among the other nine, former MP Albert Ho and Leung Kwok-hung, Lee Chuk Yan have been sentenced to 18-18 months.
Figo Chan, the head of a political organization known for organizing protest rallies in the city, has also been sentenced to 18 months in prison. Apart from these, the other three activists Yiyung Sum, Syed Ho, and Avery Ng have been sentenced to 14–14 months. At the same time, the sentence of Richard Tsoi and Sin Chung-kai has been suspended.