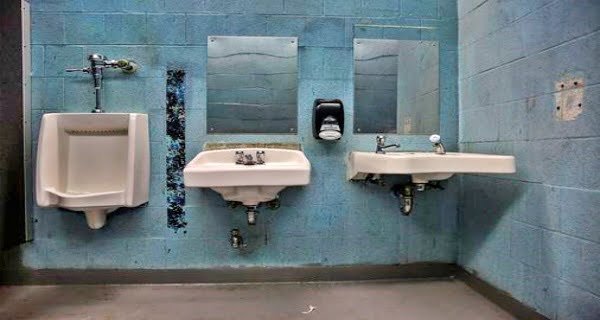 New York: These days fire alarms, soap dispensers, bathroom mirrors, sanitizer are disappearing in bathrooms in US schools. Even the desks of teachers are being stolen. No one knows who is taking these things and where. Videos being shared on Tik-Tok reveal the secrets of all this.
How this theft trend started
This madness has started with the Tik-Tok video itself. It is being called the Bathroom Challenge these days. These videos are being shared with #deviouslicks. Last September, a Tik-Tok user shared the video. In this, he had kept the box of disposable masks stolen from the school in his bag. This video has been viewed 2.39 lakh times. A few days later, a video of the stolen sanitizer stolen from the school was shared with the same hashtag. Since then it started trending.
94 thousand video shares in a month
More than 94 thousand videos have come on the platform in a month. This hashtag has instigated the students to commit big thefts. In some schools, students have even taken away things like bathroom tiles, handrails, and partitions.
Now school too strict
In 10 schools in Posco County, Florida, the legs of chairs have been broken and thrown into the bathroom. Sociologists believe that the students were locked in their homes due to the pandemic. There was no adventure left in his life. To get this thrill, he has now come down to such antics. From California to Georgia, schools have ordered suspensions, registration of offenses, and even recovery of compensation for strict students. Schools in San Antonio are collecting fines from students. District spokesman Aubrey Chancellor says it is important to make students realize the mistake.