New Delhi: According to big news, the fugitive diamond trader Mehul Choksi was sent to India in a scam of Rs 14 thousand crore from Punjab National Bank of India and for illegally entering Dominica. He was produced before the Magistrate Court. At the same time, according to reports, the Dominica court has rejected Choksi's bail application.
Significantly, the Dominica government bluntly said during the hearing, Mehul's petition is not valid. He has entered the country illegally. India's side is strong and it should be handed over to India. Let us inform that Mehul was caught on May 25 while going to Cuba via Dominica. A team of CBI and ED officials was also present in the court. Mehul was in the hospital during the hearing through video conferencing. In this hearing, his lawyer claimed that he had been kidnapped from Antigua and brought here, during which his body suffered multiple injuries. He is not safe here and we are ready to pay a fair amount to send him back to Antigua.
Mehul a citizen of India, send him there to Dominica: Brown
Meanwhile, Antigua and Barbuda Prime Minister Gaston Browne said on Wednesday, "We stand by our stand that Mehul should be sent directly to India. He is still a citizen of India and Dominica should hand him over to India directly without any legal investigation. There is no need for any kind of test for this. Because Mehul is trying to revoke his Indian citizenship by taking recourse to the court." He also said that, "Mehul has made UPP ready for his advocacy by luring him with election donations. So that he may return to Antigua and hide here by resorting to constitutional protection.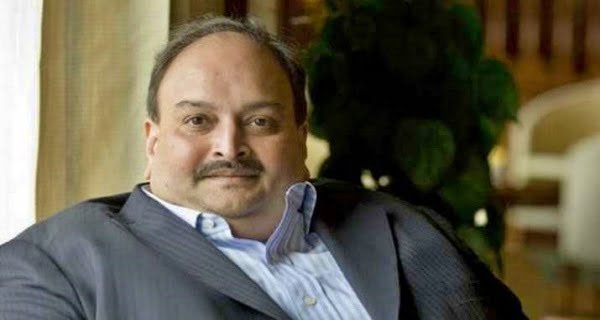 Mehul Choksi is wanted in 14 thousand crore PNB scam
It is worth mentioning that diamond trader Mehul Choksi is wanted in a scam of about Rs 14 thousand crore from PNB Bank in India. Not only this, his nephew Nirav Modi is also the main accused with him in this case and both were hiding abroad. At present, the CBI and ED are investigating the matter and the Supreme Court has declared both of them as absconders. Nirav Modi is currently lodged in London's Wandsworth Jail, a case is also going on in the London High Court in his extradition case.
There is no legal impediment in bringing Mehul to India:
Meanwhile, former CBI director AP Singh said, "There is no legal impediment in bringing Mehul Choksi from Dominica to India. He is fully fit to be brought to India. He has no legal right to stop his extradition.