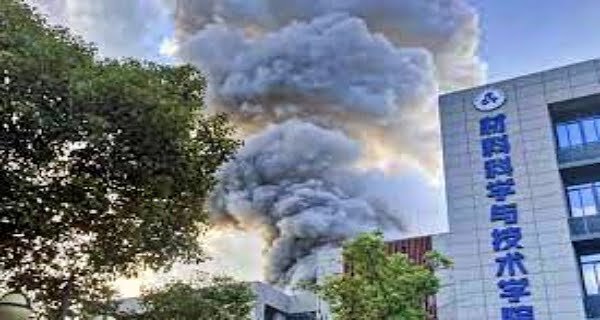 Beijing: Two people were killed and at least nine others injured due to an explosion at a university laboratory in eastern China. The state media gave this news on Monday. The explosion took place at Nanjing University of Aeronautics and Astronautics on Sunday afternoon.
Nanjing is a major center of higher education with a large number of foreign students studying. State broadcaster CCTV said authorities were investigating the cause of the explosion at the university's School of Materials Science and Technology. The identities of the victims have not been released.
According to the university's website, the school has more than 1,000 foreign students studying engineering, business, and Chinese language courses. It is not clear how many foreign students are currently coming to the university after China imposed travel restrictions in the wake of the coronavirus.