Washington: In the United States, an Amtrak Company train running between Seattle and Chicago derailed in north-central Montana on Saturday afternoon. According to the sheriff's office, at least three people died in the accident and several people were injured.
Amtrak spokesman Jason Abrams said five carriages of the Empire Builder train derailed near the town of Joplin. There were 147 passengers and 13 crew members on this train. He said that efforts are being made with the local authorities to take the injured to hospitals and evacuate other passengers safely.
Amtrak spokesman Jason Abrams has informed that this Empire Builder train has been a victim of an accident near Joplin at around 4 pm. The site is about 241 km north of Helena and 48 km from the Canadian border.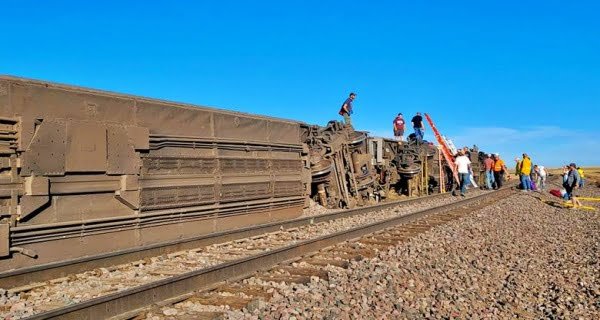 It has been told that there were a total of 10 coaches and two engines on the train. Near the accident, the Amtrak company, along with the local administration, is trying to get the injured out of the train and take them to the hospital.
At the same time, according to the spokesperson of the National Transportation Safety Board, a 14-member team has been sent to the spot to investigate the accident.