Washington: US President Joe Biden has selected Admiral Lisa Franchetti for the job of Navy's top officer, which confirmed would make her the first woman in the history of the US Navy to hold the position and also the first woman in the Joint Chiefs of Staff.
Admiral Franchetti is a 38-year veteran of the Navy, who has served as the commander of the US 6th Fleet, US naval forces in Korea, and an aircraft carrier strike group. She was also the second woman to be promoted to four-star admiral in the Navy.
In a statement, President Biden praised Admiral Franchetti's "extensive expertise in both the operational and policy arenas" and said she "will again make history" when she is confirmed by the Senate.
However, her confirmation may face delays due to a political standoff in the Senate, where Republican Senator Tommy Tuberville is blocking more than 270 military nominations over a Pentagon policy that pays for the travel expenses of service members who have to go out of state to have an abortion.
President Biden criticized Senator Tuberville's actions as "not only wrong – it is dangerous" and urged his Republican colleagues to end the blockade.
Admiral Franchetti is expected to take over as the Chief of Naval Operations in the fall when the current chief Admiral Michael Gilday four-year term expires. She will also become a member of the Joint Chiefs of Staff, the highest-ranking military officers who advise the president on national security matters.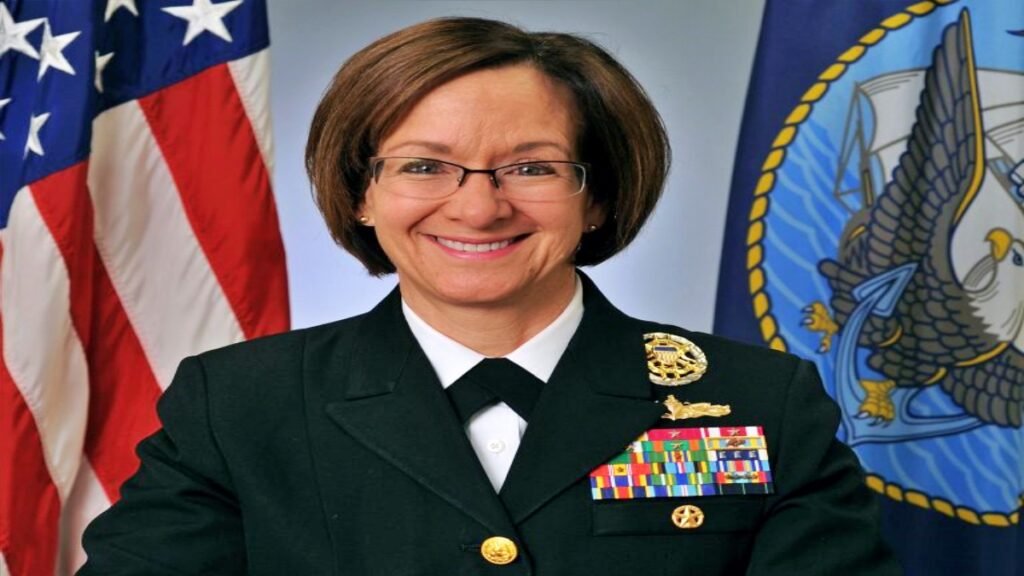 Admiral Franchetti's nomination is seen as a historic move by President Biden, who has pledged to increase diversity and inclusion in the military and appointed several women and people of color to key defense positions.