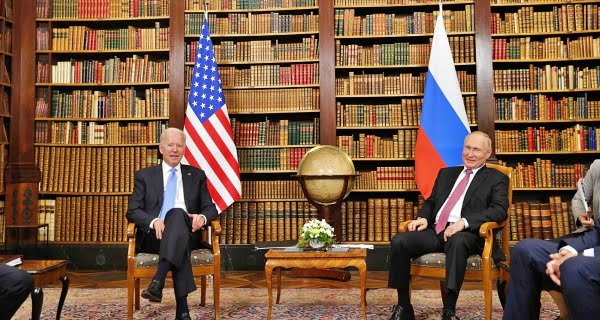 Washington: Despite imposing unprecedented sanctions on Moscow in support of Ukraine, Western countries have failed to stop the Russian offensive. Even the situation is expected to worsen. Western countries have limited options to increase pressure on President Vladimir Putin.
G-7 countries on Friday pledged to impose more "tough new sanctions" on Russia. US Secretary of State Antony Blinken said that "we are already trying to increase the extraordinary pressure". But all this doesn't seem to have an effect on Putin.
The US, along with its European allies, decided to impose unprecedented sanctions against businessmen close to the Russian financial system and the Kremlin. Exports of critical technologies were banned, airspace for Russian aircraft was closed. He was banned from participating in major sporting events. Dozens of companies have announced to close their business with Russia.
What effect do economic sanctions have in stopping the war in Ukraine?
William Taylor, the former US ambassador to Ukraine, told news agency AFP: "Some people thought, and I am in this group, that all these sanctions would be enough to stop President Putin, but it doesn't seem to be happening." And so it is not clear for me to say that Putin will withdraw his army from Ukraine if further sanctions are imposed."
So far, Russia's energy sector has been relatively spared from sanctions. Several US lawmakers are urging President Joe Biden to impose sanctions on imports of Russian oil, a demand the president has not yet rejected. Some lawmakers are calling for complete isolation of the Russian financial system from the rest of the world, while Western countries have been cautious in imposing sanctions on banks that are least associated with the hydrocarbon sector.
US Secretary of State Antony Blinken has warned against imposing sanctions on measures that would reduce global energy supplies and cause fuel prices to rise in the US and Europe. He warned that any such move would not be in the "strategic interest" of Western countries. It seems that over time more bets are being placed on the impact of the current restrictions.
Why is NATO not declaring Ukraine a no-fly zone?
To limit Russian airstrikes on Kyiv and other cities, Ukrainian President Volodymyr Zelensky has called on NATO to declare his country's airspace a no-fly zone. But for now, it's a red line for the Transatlantic Coalition, of which Ukraine is not a member.
"The only way to enforce a no-fly zone is to send NATO fighter jets into Ukrainian airspace, and then kill Russian aircraft to enforce a no-fly zone," said NATO coalition secretary-general Jens Stoltenberg. If we do this, a war could start all over Europe. Many more countries can be involved in this, which will affect more people. That is the reason we are refraining from making this decision."
Given the potential for a nuclear conflict, many experts think the US and Europeans will not budge as long as the conflict remains confined to Ukraine or any other non-NATO countries. However, some elected Republicans in Washington, such as Adam Kissinger and Roger Wicker, believe that NATO allies will ultimately risk a no-fly zone.
Until such a decision is made, Washington and the European Union are committed to continuing to arm Ukrainian forces. Here, too, there are voices in favor of providing Ukraine with more offensive equipment, including Soviet-made fighter jets, that some Eastern European countries have. Ukrainian pilots are already skilled in handling these planes.
How accurate is the expectation of a coup in Russia from sanctions?
Republican Senator Lindsey Graham exceeded the limits of his words, hoping that someone in Russia would kill Putin. White House Press Secretary Jen Psaki clarified on Senator Lindsey Graham's statement, saying, "We are not advocating the assassination of a foreign leader or regime change in his country. This is not the policy of the United States."
But some believe that pressure can be put on Putin by sabotaging the Russian economy, confiscating the assets of Russian businessmen close to the Kremlin. Jean-Baptiste Jean-Jean Wilmer, director of the Institute for Strategic Research at the French Military Academy, said in an article for the online site "War on the Rocks" that "tighter economic sanctions could lead to a coup or business revolt in Russia." "
China may be more effective in convincing Putin
People like Samuel Charp of the Rand Corporation think tank are more skeptical about this. According to Charp, Joe Biden should, like French President Emmanuel Macron and German Chancellor Olaf Scholz, continue to negotiate with Russia to try to persuade his Russian counterpart Vladimir Putin to withdraw from Ukraine. Relying on the power of sanctions to bow down to Putin is not a better approach.
Some experts are betting instead on China, another adversary of the United States and the European Union. A Western diplomat noted that "Beijing is what is happening is becoming more uncomfortable than it is" and has not come forward to assist Russia, in mitigating the impact of Western sanctions on the Russian economy. Therefore, China can play a far more effective role than the West in convincing Putin behind the scenes, the diplomat said.