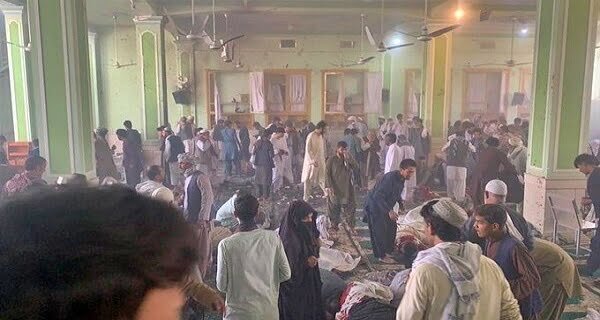 Kabul: There is news of a bomb blast in the Imam Bargah Mosque of Kandahar's Imam Bargah Mosque, Afghanistan. According to Afghan media Tolo News, 32 people have been reported killed in the blast so far. At the same time, 45 people have been injured. This is a Shia mosque, in which people gathered for Friday prayers. Eyewitnesses told that there were three explosions one after the other in the mosque. (watch video)
At the same time, Interior Ministry spokesman Saeed Kosti said that dozens of people were reported killed and injured in this blast. Taliban special forces have reached the spot. We are probing what kind of blast it was.
Earlier on Friday, more than 100 were killed in a blast at a Shia mosque in northern Afghanistan. The blast happened right when hundreds of people were offering namaz. The Islamic State Khorasan (IS-K) had claimed responsibility for the bombing. IS identified the suicide bomber as a Uighur Muslim and said the attack targeted both Shias and the Taliban, who are obstructing China to meet Uighurs' demands.
Why was Shia targeted?
Islamic State group militants have a long history of attacking Afghanistan's Shia Muslim minority. Those targeted belonged to the Hazara community, which has long been a victim of discrimination in the Sunni-majority country. The attack follows the withdrawal of US and NATO troops from Afghanistan in late August and the Taliban's occupation of the country.