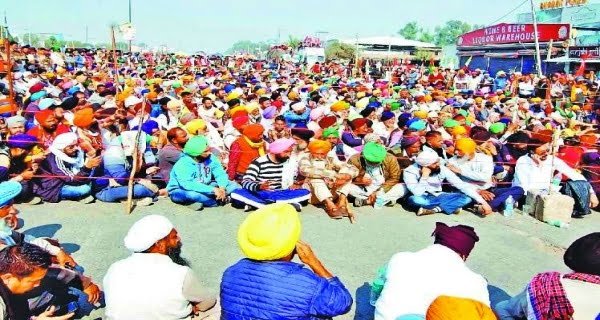 New Delhi: Farmer Protest on Agricultural Laws continues for the seventh day in a row. The farmers engaged in the preparations for the Delhi march have made it clear to the government that the agitation will continue till their demands are met. In such a situation, the question now arises as to where the money for the Kisan Andolan is coming from. Who is taking the responsibility of ration water for the number of farmers deposited at the Delhi Border? When it was investigated, it was found out that Kisan is the bookkeeper of the movement. Donations are collected from every village twice a year. Donations of Rs. 2.5 lakhs are collected every six months.
Explain that the biggest help to this movement has been given by the Democratic Teachers Federation of Punjab. Rs. 10 lakhs have been provided by the Federation to help the farmers. 8 thousand farmers from Indian Farmers Union Ugrahan have arrived in different vehicles to join the demonstration. It is being told that all 8 thousand farmers have bookkeeping. The complete record of which farmer reached here by which vehicle is also present here. Where and how much is being spent on the farmers, every single amount is being recorded in the books.
1400 villages affiliated to Indian Farmers Union Ugraha raise donations twice a year. One donation is collected after wheat harvest and the other after paddy harvest. Jhanda Singh, vice-president of the union, explains that in the villages of Punjab, an average of two and a half lakh rupees is collected every six months.