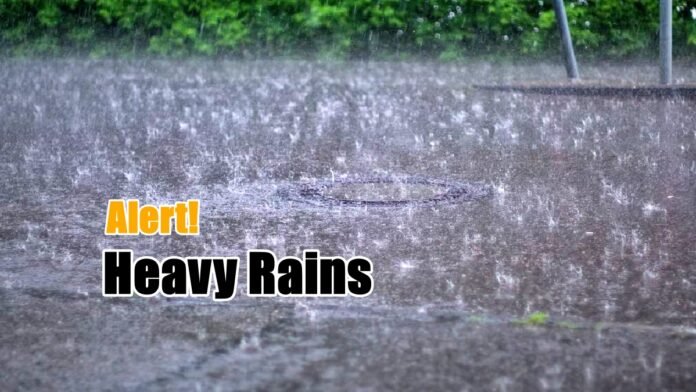 New Delhi: The Meteorological Department (IMD) has warned of heavy rainfall in Himachal Pradesh and Uttarakhand today. The rainfall is expected to range from 115 to 204 mm in some parts of the two states. An orange alert has been issued for both of these states, indicating that the weather could affect life and property. The IMD has also predicted thunderstorms and heavy rains from August 21 to 23 in these regions. Apart from Himachal and Uttarakhand, seven other states have also been issued an orange alert by the IMD.
North-East states may also witness heavy rains
The IMD has also forecast heavy rainfall for some parts of Assam, Meghalaya, Tripura, Manipur, and Mizoram. The weather department has advised people to be careful as thunderstorms may also occur in these areas. The IMD has said that rainfall could cause landslides, flash floods, and waterlogging.
Death toll rises to 250
The heavy rains, floods, and landslides have claimed the lives of about 250 people in Himachal Pradesh and Uttarakhand so far. The natural calamities have also damaged public infrastructure and property. The IMD has said that there is no respite from the rains for the next three days. People have been asked to avoid going out during thunderstorms and landslides and to stay alert for heavy rain.
Delhi may get relief from heat and humidity
The national capital Delhi has been experiencing hot and humid weather even in the monsoon season. However, Delhi may get some relief from the heat and humidity today. The IMD has said that there is a possibility of light to moderate rainfall in Delhi today.'