New Delhi: A large number of people are buying gold in cash i.e. Rs 2,000 notes after the Reserve Bank of India (RBI) has put pink notes of Rs 2,000 out of circulation. Also, the use of Rs 2,000 notes to buy fuel by paying cash at petrol pumps has increased by 90% and customers are queuing up at petrol pumps in large numbers to exchange Rs 2,000 notes. However, there is a rule on the purchase of gold. Without PAN or Aadhaar, no one can buy unlimited gold. And buying gold legally without an ID/PAN card is limited. So the second question is, is there any limit on how much gold can be bought in cash even after the PAN card is issued? Know the answers to both these questions.
Know what are the rules for buying gold with cash
The government has brought the gems and jewelry sector under the Prevention of Money Laundering Act (PMLA), 2002, tightening the rules for buying gold in cash. The government also issued a notification in this regard on 28 December 2020. Now jewelers are also required by law to comply with KYC norms. That is, for cash transactions above the prescribed limit, they must have the PAN or Aadhaar details of the buyer. Also, cash transactions of Rs 10 lakh and above will have to be reported to the government.
What are the rules of income tax?
Cash transactions beyond a certain limit are not permitted under the Income Tax Act. Section 269ST of the Income Tax Act, 1961 prohibits cash transactions exceeding two lakh rupees in a day with a person or transaction by a person in connection with an event or occasion. In such a situation, if you buy gold jewelry worth more than Rs 2 lakh in cash in a day, then you are violating the Income Tax Act. And whoever receives cash in this transaction will be liable to pay a penalty under section 271D of the Income Tax Act. And the penalty amount will be equal to the cash transaction amount.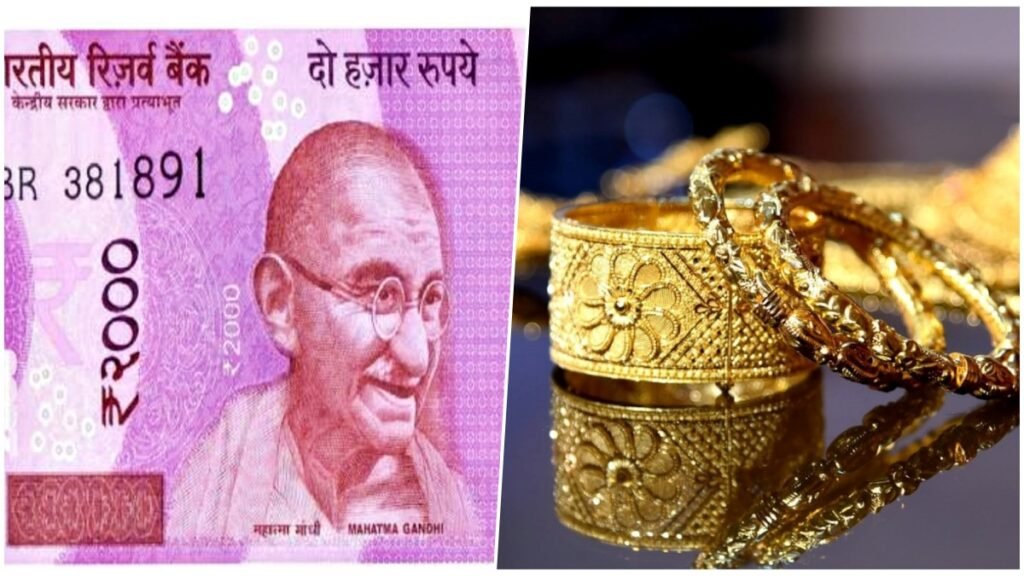 A PAN card is necessary to buy gold
An Economic Times report quoted Stuti Galia, partner, Khaitan & Co, as saying that under Rule 114B of the Income Tax Rules, 1962, PAN details are required for gold purchases above Rs 2 lakh, even if you pay in cash. Make or pay electronically.
Shortage of 100-500 notes at petrol pumps
On the other hand, the number of people giving Rs 2000 notes at petrol pumps has also increased. Petrol pump dealers said cash sales were only 10% before Friday's sudden announcement of the withdrawal of Rs 2,000 notes, but now customers are using Rs 2,000 notes even for small purchases of Rs 100-200. That's why there is a shortage of Rs 100 and Rs 500 notes at petrol pumps.