New Delhi: A public interest litigation was filed in the Supreme Court on Friday in the case of Vikas Dubey, the infamous criminal killed in Kanpur Encounter. In the petition, along with the demand to investigate the role of UP police, there was a possibility of encountering Vikas Dubey. This petition was filed in the Supreme Court by lawyer Ghanshyam Upadhyay. The petitioner's lawyer had asked to hear the matter today in this regard, but before that Vika Dubey was killed in an encounter.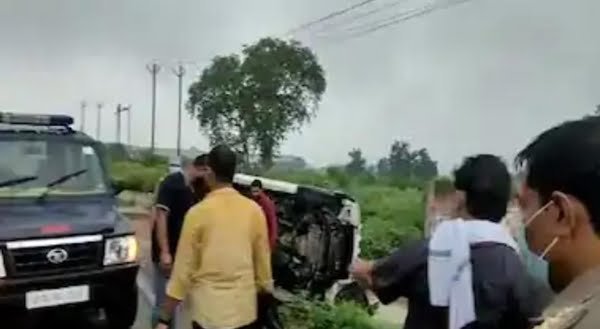 In the petition filed in the Supreme Court, the lawyer had said that it appears from the media report that Vikas Dubey himself informed the guard of Mahakal temple that it is Vikas Dubey of Kanpur, which the police are looking for is. It has been told in the petition that Vikas Dubey has not been caught while he himself has given arrest to avoid the encounter. Not only this, it was feared in the petition that the UP Police could do an encounter of development.
The petition has also demanded a CBI inquiry into the matter under the supervision of the Supreme Court. The lawyer who filed the petition said that due to the manner in which UP police is breaking Vikas Dubey's house, shopping mall and vehicles, an FIR should also be lodged against the UP police. The petitioner said that a time limit should be fixed for the investigation of this entire case, so that it should be decided that the encounter of Vikas Dubey cannot be done and his life can be saved.
Vikas Dubey killed in an attempt to escape
Significantly, on Friday morning, when the UP STF team was bringing Vikas Dubey from Ujjain, then the car of his convoy crashed. If sources are to be believed, then Vikas Dubey tried to run away and was killed in the encounter. According to the information, the body of Vikas Dubey has been kept in the Halat Hospital after the encounter. SSP and hospital doctors have confirmed the death of Vikas Dubey. IG Mohit Aggarwal of Kanpur has also confirmed the death of Gangster Vikas Dubey.