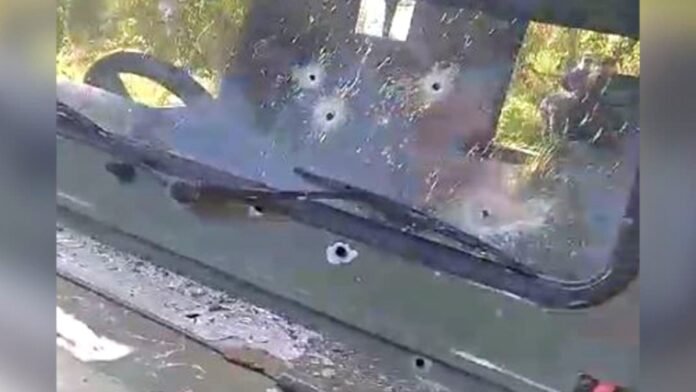 Imphal: In a shocking incident, a security force personnel and his driver were shot dead by suspected militants in Manipur's Kangpokpi district on Monday. The attack was allegedly carried out by a group belonging to the Meitei community, which has been involved in a violent conflict with the Kuki community over the demand for Scheduled Tribe status.
The victims were identified as India Reserve Battalion (IRB) personnel Thangminlen Haokip and his driver Thangkholun Haokip, both belonging to the Kuki-Jo community. They were traveling in a Maruti Gypsy vehicle when they were ambushed by armed militants between Haraothewal and Kobsha villages, around 10 km from the district headquarters, around 11 am, officials said.
The militants opened fire at the vehicle from both sides, killing the IRB personnel and his driver on the spot. The attackers also looted their weapons and fled the scene. The police and paramilitary forces rushed to the spot and launched a search operation to nab the culprits.
The incident took place near Singada Dam, which has become a major hotspot for insurgent groups targeting members of the tribal community during the ongoing ethnic violence in Manipur. The dam is located in the disputed area between the Meitei and Kuki villages, where several incidents of firing and arson have taken place since May this year.
The Committee on Tribal Unity (COTU) of Kangpokpi, a tribal organization, condemned the 'unprovoked attack' on the Kuki-Jo people and declared an 'emergency bandh' in the district. The bandh, which began on Monday evening, affected normal life in the district, as shops, markets, educational institutions, and government offices remained closed. The COTU also demanded that the government should arrange for a separate administration for the tribals, as they felt insecure and discriminated against under the Meitei-dominated state government.
The ethnic violence in Manipur erupted after a 'Tribal Solidarity March' was organized on May 3 in the hill districts to protest against the Meitei community's demand for granting them Scheduled Tribe (ST) status. The Meiteis, who constitute about 53 percent of Manipur's population and live mostly in the Imphal Valley, have been demanding ST status to avail the benefits of reservation and protection of their culture and identity. However, the tribals, including the Nagas and Kukis, who constitute 40 percent and live mainly in the hill districts, have opposed the demand, fearing that it would encroach upon their rights and resources.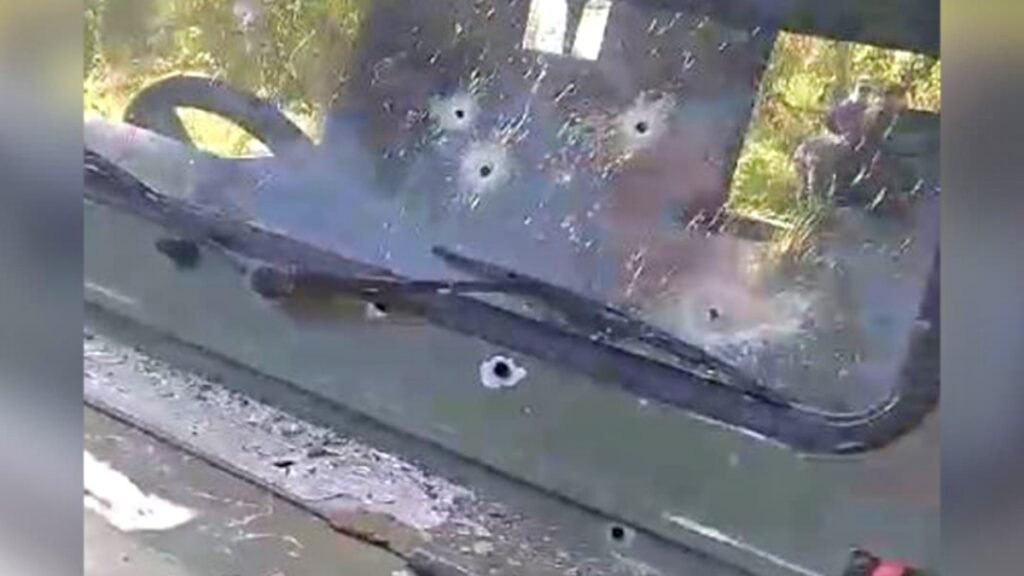 The march turned violent when some Meitei groups attacked the tribal protesters, leading to clashes and counter-attacks in various parts of the state. More than 180 people have been killed so far in the violence, which has also displaced thousands of people from their homes. The state government has imposed a curfew and deployed security forces to maintain law and order, but the situation remains tense and volatile.