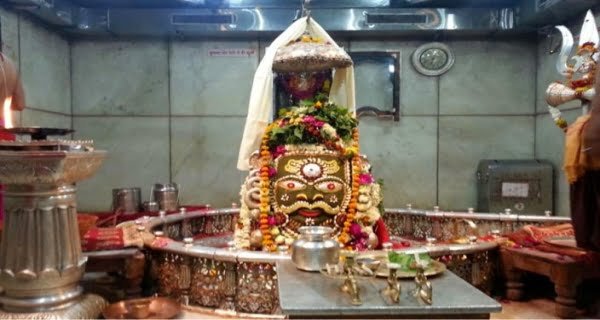 Ujjain: The world-famous Mahakaleshwar temple located in Ujjain, Madhya Pradesh will be reopened for devotees from Monday after 80 days. The managing committee of Mahakal temple gave this information on Sunday. The Managing Committee informed that the entry of the general public to this temple was closed from April 9 this year in view of the Covid-19 infection in the state. The temple had to be closed for the second time due to this epidemic that started last year.
RK Tiwari, the assistant administrator of the managing committee of Ujjain Mahakal temple, informed "It (Mahakal temple) will reopen for devotees tomorrow at 6 am." However, entry will not be allowed in the sanctum sanctorum and Nandi hall of the temple, he added. Tiwari said, "For the darshan of Lord Mahakal in the temple, devotees will have to book online. Only those who have been given at least one vaccine for Covid-19 or who have got a negative report of corona 48 hours ago will be allowed in the temple. Devotees will have to show their certificate while entering.
He said that 3,500 devotees would be allowed to enter the temple every day from 6 am to 8 pm. For this, seven slots of two hours each have been made and only 500 people will be allowed in one slot. Tiwari said that the Covid-19 guidelines will be strictly followed in the temple. He said, "The devotees will have to follow all the guidelines made for Covid-19 like a distance of two yards and wearing masks."
Tiwari said that before the start of the Covid-19 epidemic, about 20,000 people used to visit this temple every day. Mahakaleshwar Temple, located in the religious city of Ujjain, is one of the 12 Jyotirlingas of Lord Shiva in the country. According to health officials, not a single new infected person of coronavirus was found nor died in Ujjain district on Saturday.
For Darshan registration : http://dic.mp.nic.in/ujjain/mahakal/default.aspx