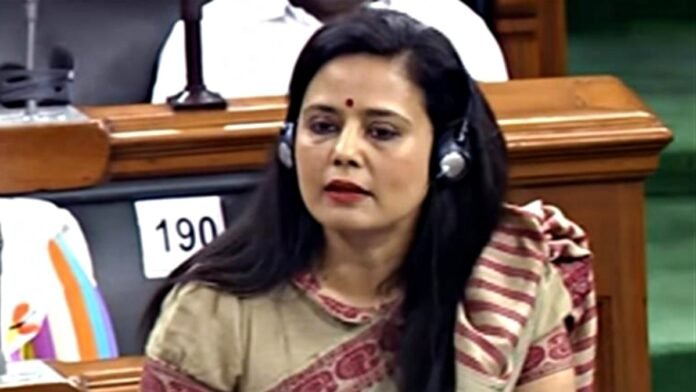 New Delhi: The Lokpal of India has ordered a CBI inquiry against Trinamool Congress MP Mahua Moitra, accused of taking money from a businessman to ask questions in Parliament against the Adani Group. The order came on the basis of a complaint filed by BJP MP Nishikant Dubey, who had raised the issue in the Lok Sabha during the monsoon session.
According to Dubey, Moitra had received Rs 50 lakh from Darshan Hiranandani, a Mumbai-based entrepreneur, to ask questions about the Adani Group's coal mining and power projects in Parliament. Dubey had also submitted a copy of an affidavit signed by Hiranandani, in which he had confessed to his friendship with Moitra and his role in influencing her to target the Adani Group.
Hiranandani had claimed that Moitra had seen attacking the Adani Group as a way to gain fame and popularity, as the group was closely associated with Prime Minister Narendra Modi, who hails from Gujarat. Hiranandani had also alleged that Moitra had asked him to arrange meetings with other MPs and journalists to spread negative propaganda against the Adani Group.
Moitra, however, had denied the allegations and called them a conspiracy by the BJP to silence her voice in Parliament. She had also questioned the leak of the affidavit to the media and the ethics committee chairman's role in the matter. She had written on the social media site X (formerly Twitter), "The Chairman of the Ethics Committee talks openly to the media. Please see Lok Sabha Rules. How does an "affidavit" reach the media? The chairman should first investigate how this leak happened. I repeat – BJP's one-point agenda is to expel me from Lok Sabha to silence me on Adani."
The Lokpal, after examining the complaint and the affidavit, has found prima facie evidence of corruption and misuse of power by Moitra and has directed the CBI to conduct a thorough investigation into the matter. The CBI has been asked to submit its report within three months. If found guilty, Moitra could face disqualification from the Lok Sabha and imprisonment for up to seven years under the Prevention of Corruption Act.