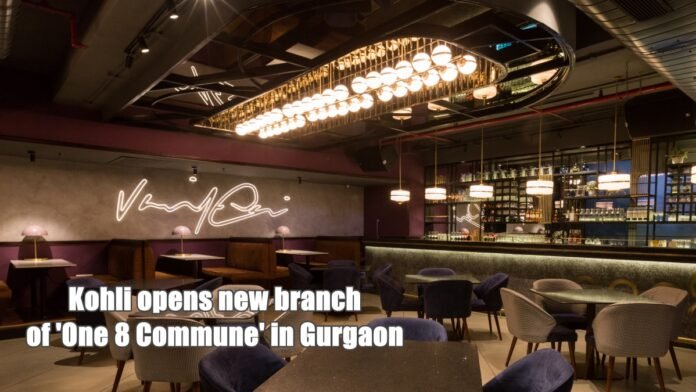 Gurgaon: Virat Kohli, the star batsman of the Indian cricket team, has announced the launch of his new restaurant branch in Gurgaon, a city near Delhi. The restaurant, named One 8 Commune, is a part of Kohli's lifestyle brand One 8, which also includes clothing, footwear, fragrances, and energy drinks.
One 8 Commune is a fine dining restaurant that offers a variety of cuisines and dishes, inspired by Kohli's personal preferences and travels. The restaurant also features a bar, a lounge, a bakery, and a live music area. The restaurant aims to provide a unique and memorable dining experience to its customers, with a focus on quality, taste, and service.
Kohli took to his X (formerly Twitter) account to share the news of the opening of his new restaurant branch in Gurgaon. He wrote, "I am happy to announce that One 8 Commune is now coming to Gurgaon, and you are invited to be a part of this incredible journey! Join us this coming September 23rd as we can't wait to share the love with all of you." He also shared a video of the restaurant, showing its interiors and ambiance.
Kohli already has a branch of One 8 Commune in Mumbai, which he opened in 2019. He had rented the bungalow of the late legendary singer Kishore Kumar in Juhu for the purpose. The Mumbai branch of One 8 Commune has been a popular destination for celebrities and cricketers, who often visit the restaurant to enjoy its food and atmosphere.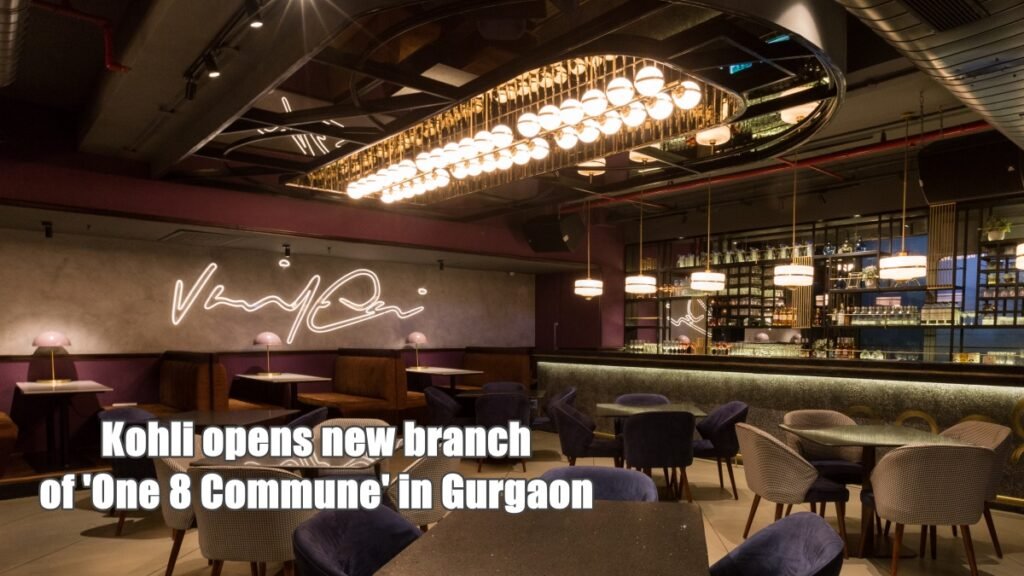 Kohli is not only a successful cricketer but also a savvy businessman. He has invested in various ventures and endorsements, making him one of the richest and most influential sportsmen in the world. He is also known for his passion for food and fitness, which he reflects in his lifestyle brand One 8.
Kohli is widely regarded as one of the best batsmen of all time. He has scored more than 20,000 runs in international cricket across all three formats. He is the only player to have played more than 100 matches in each format. He has led India to many victories and achievements, including the recent Test series win in Australia.