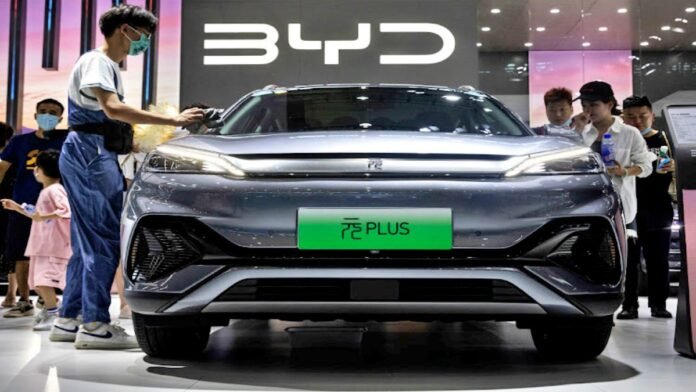 New Delhi: BYD and Megha Engineering and Infrastructures submitted their proposal to the Department for Promotion of Industry and Internal Trade (DPIIT) earlier this month.
The DPIIT then asked for opinions from other government departments on the investment proposal.
"Security issues related to Chinese investments in India were raised during the discussions," an official told ET.
Another official said: "Such investments are not allowed under the current rules in India."
BYD, the world's top electric vehicle seller by sales, had proposed to produce 10,000-15,000 electric cars a year. Megha Engineering and Infrastructures is a Hyderabad-based infrastructure firm that has been involved in building roads, bridges, and power plants.
Megha was providing the capital while BYD was providing the technology and expertise.
The Centre has set a goal of achieving 30 percent of electric vehicle sales by 2030 and has announced various incentives to encourage the use of electric vehicles.
The investment proposal also included a plan by BYD and Megha to establish charging stations in India and build research and development and training centers.
BYD already operates in India, where it sells the Atto 3 electric SUV and the e6 electric sedan to corporate fleets. The company plans to launch its first electric car for the general public in India in 2023.
In April 2020, the Narendra Modi-led government changed its foreign direct investment (FDI) policy, making government approval compulsory for investments coming from countries it shares land-border. A committee headed by the home secretary decides on such proposals.
BYD had earlier said it planned to set up manufacturing in India, which is now the world's third-largest car market. With the proposal, the company would have directly competed with Tesla, which still leads in sales of EVs in the global market.