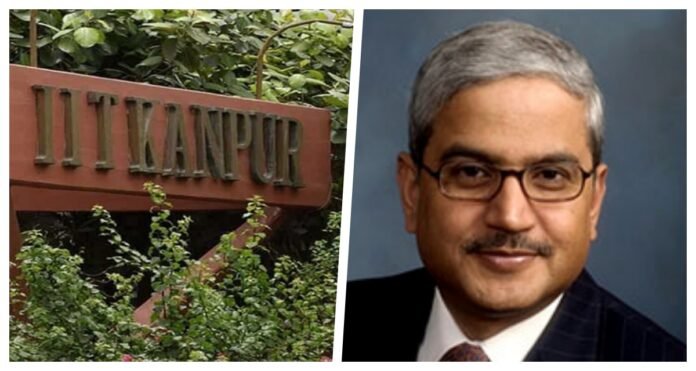 New Delhi: IndiGo Airlines co-founder Rakesh Gangwal will donate 100 crores to IIT Kanpur. He made this announcement on Monday. For the first time, an alumnus has given such a huge financial help. This fund will be used for the School of Medical Sciences and Technology. Its building is already being prepared in IIT Kanpur. Gangwal will also be on the advisory board of this new institute.
IIT Kanpur director Abhay Karandikar met Gangwal in Mumbai on Monday, where Gangwal announced his donation to his former college. IIT Kanpur is raising funds for this project, which will cost 600 crores. According to the plan, a total of 9 advanced research centers will be built in this new institute.
Work will be completed in 5 years
IIT-Kanpur seeks to integrate medicine with engineering and encourage cross-disciplinary learning through this initiative. The built-up area of ​​the school and medical college will be about one million square feet. The first phase of this project will be completed in three to five years.
What did Gangwal say?
This medical institute will be named Gangwal School of Medical Sciences and Technology. Gangwal reached with his entire family on this occasion in Mumbai. Gangwal said, "I am proud to see that an organization that has produced thousands of leaders in different fields is now striving to move ahead in the healthcare sector. This institute will achieve new heights in health care.
Gangwal's career
Born in 1953, Rakesh Gangwal did his schooling in Don Bosco, Kolkata. After this, he took a degree in Mechanical Engineering from IIT Kanpur in 1975. He also holds an MBA degree from the Wharton School of the University of Pennsylvania. He holds a 37 percent stake in Indigo. Now he lives in America. In 2020, he was placed at number 359 on the Forbes 400 list of America's richest people.