New Delhi: Foxconn, a Taiwanese company that manufactures electronic components, has announced the setting up of its plant in Tamil Nadu. The company has signed a letter of intent with the state government to set up a mobile component plant with an investment of Rs 1,600 crore. More than 6,000 jobs will be created from this electronic component plant. Industries Minister of Tamil Nadu Dr. TRB Raja has given information about this in a tweet.
Foxconn's supporting company Foxconn Industrial Internet will set up this plant in Kanchipuram near Chennai. This facility of Foxconn will be made separate from the assembly plant of the iPhone. Foxconn assembles Apple's iPhone in Tamil Nadu itself. So far more than 35,000 people have got employment through this plant. Now once again Foxconn has chosen Tamil Nadu for investment. It is expected that Foxconn's mobile component plant will be operational by the year 2024.
Tamil Nadu investors' first choice
TRB Raja said that Tamil Nadu is the first choice in the country for investors. Tamil Nadu ranks first in electronics exports. This will increase further with the latest investment from Foxconn. Raja said that this investment in Foxconn will make a significant contribution to making Tamil Nadu a trillion-dollar economy. Significantly, in May 2023 also, the Tamil Nadu government signed an MoU with Japan's Omron Healthcare to set up a medical manufacturing plant in the state. The company will assemble automatic blood pressure monitors in Tamil Nadu.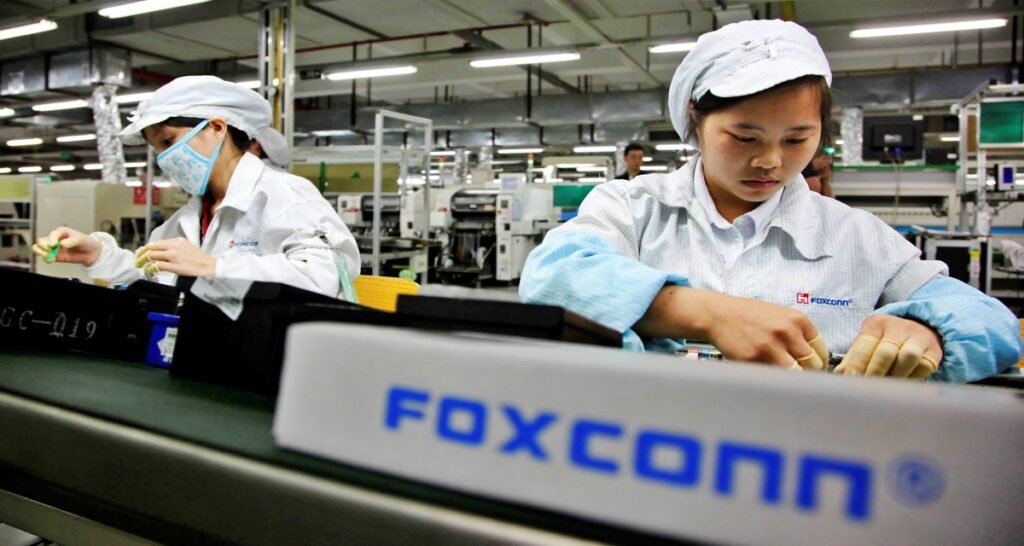 Agreement with Vedanta was broken
Foxconn formed a joint venture with Vedanta for manufacturing semiconductor chips in India. But, later the company retracted from it. Last year, both companies signed an MoU with the state government for Rs 1.54 lakh crore to set up a plant in Gujarat. Both companies were going to set up semiconductor and display production plants together. Ever since breaking the deal with Vedanta, there was doubt about Falcon's investment in India. However, the company has said that it will continue its investment in India. Now, by investing heavily in Tamil Nadu, Falcon has shown that it is not leaving India.