New Delhi: The Narcotics Control Bureau has registered an FIR on Wednesday on the drugs angle in the Sushant Singh Rajput case. NCB has lodged an FIR in Delhi. Mumbai-based NCB's operations unit will coordinate with Mumbai NCB officials and now investigate the matter further. Riya Chakraborty, Shouvik Chakraborty, Jaya Saha, and Shruti Modi may be investigated by taking NCB custody. The NCB has registered a case under sections 20, 22, 27 and 29 of the NDPS Act. According to the law, people named in the FIR, including Rhea Chakraborty, can be arrested anytime in connection with this criminal case.
NCB will also question Riya soon regarding this matter. According to sources, NCB officials had also held a meeting this afternoon in which the Legal Course of Action was also discussed. In the case information given by the ED to the NCB, drugs like MDMA, LSD and cannabis have been mentioned.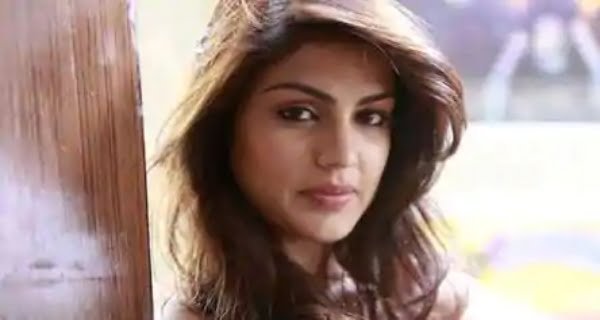 In fact, the Enforcement Directorate (ED), which is conducting a parallel investigation into the Financial Angle investigation in the Sushant case, recovered some of Riya's 'deleted chats', allegedly involving drugs from drug peddlers. (Drugs) have been discussed. Riya has some chats that talk about drugs like MD and MDMA. But the most shocking chat is being told on 25 November 2019, in which the message was saved in the message from a contact named Jaya. This message says, "Put 4 drops in tea, coffee or water and let it drink." Wait 30 to 40 minutes for this to happen. '
Sushant's sister Shweta Singh Kirti tweeted after the chats surfaced. Shweta Singh Kirti wrote on Twitter, "It is a crime, CBI should take action on it immediately.
At the same time, BJP leader Ram Kadam has accused the Thackeray Government of Maharashtra, whether the government is still protecting the people associated with the drugs racket after the drugs angle surfaced. was.
Actress Kangna Ranut's team tweeted about the drugs angle. The tweet reads, "If the Narcotics Control Bureau conducts an investigation into Bollywood, many Bollywood-bound A list people will be in jail." Blood test will open secrets for all. It is expected that the Prime Minister will also clean it under the Swachh Bharat Mission.
Earlier, BJP leader Subramanian Swamy had also recently alleged that a drug dealer met him before Sushant's death. Swamy had raised the question by tweeting, "Ayush Khan, a Dubai drug dealer in the case met Sushant on the day Sushant was killed. Why? "
At the same time, after the drugs angle came to light, Riya's lawyer Satish Manshinde said on Tuesday that Riya has never taken any kind of drugs in her life, and, her client is also ready for blood test.