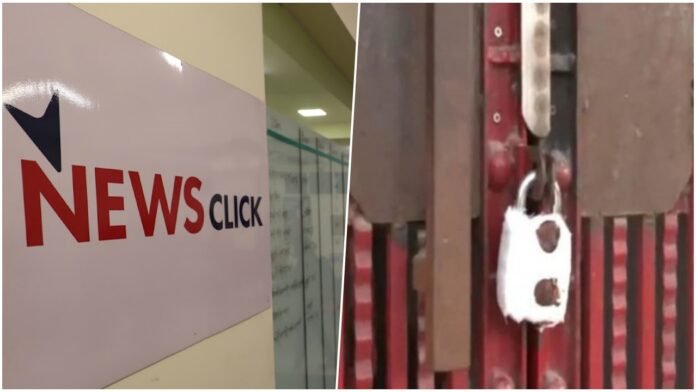 New Delhi: In a major crackdown on the online news portal NewsClick, the Delhi Police Special Cell on Tuesday sealed its office in South Delhi and raided the residences of at least six journalists associated with it. The police action is related to a case registered under the Unlawful Activities (Prevention) Act (UAPA) and other sections of the Indian Penal Code (IPC) for allegedly receiving foreign funds to promote anti-national propaganda in favor of China.
According to sources, the Special Cell team conducted simultaneous searches at 30 premises linked to NewsClick and its journalists in Delhi-NCR. The team seized the laptops, phones, and other digital devices of the journalists and took some of them to the Special Cell office on Lodhi Road for interrogation. The police also questioned NewsClick founder and editor-in-chief Prabir Purkayastha at his office.
The police said that no one has been arrested so far and that the raids were based on information received from the Enforcement Directorate (ED), which is also probing the sources of funding of NewsClick. The ED had earlier attached a flat belonging to Purkayastha in Saket and raided his premises in September 2021. The ED has accused NewsClick of receiving over ₹ 86 crore from foreign entities without any evidence of exporting services to them. The ED has also alleged that NewsClick was part of a global network that received funding from American billionaire Neville Roy Singham, who has close ties with the Chinese government media.
NewsClick has denied the allegations and said that they are unfounded and without basis in fact or law. The portal has claimed that it is an independent media organization that covers news from India and elsewhere with a focus on progressive movements. NewsClick has also challenged the ED's actions in the Delhi High Court, which had granted interim protection from arrest to Purkayastha in August.
Among the journalists whose homes were raided by the Special Cell are Abhisar Sharma, Urmilesh, Pranjal, Pranav Dixit, Amit Chakravarty, and Sohail Rahman. Sharma, a senior journalist who hosts a show on NewsClick, wrote on social media platform X: "Delhi Police landed at my home. Taking away my laptop and phone." Urmilesh, another senior journalist who writes for NewsClick, was taken to the Special Cell office along with his lawyer Gaurav Yadav. Yadav said that they were not given any documents or a copy of the FIR and that they were not allowed to meet their clients.
The police sources said that the raids, which began on Tuesday morning, were carried out under UAPA and sections 153A (promoting enmity between different groups) and 120B (criminal conspiracy) of the IPC. They said that the police had asked the journalists 25 questions related to their foreign trips, the Shaheen Bagh protest, the farmers' protest, and other issues.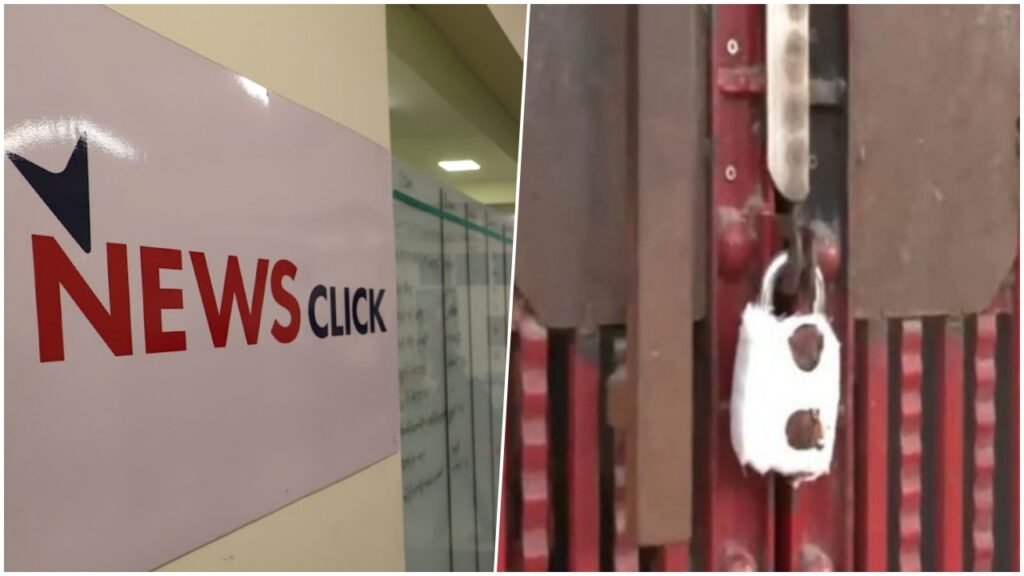 The Press Club of India (PCI) expressed deep concern over the raids on the journalists' homes and said that it was monitoring the developments. It said through X: "The Press Club of India is extremely concerned about the raids conducted at the homes of journalists and writers associated with NewsClick. We are monitoring the developments and will issue a detailed statement. We stand in solidarity with the journalists and demand the government to provide detailed information in this regard."