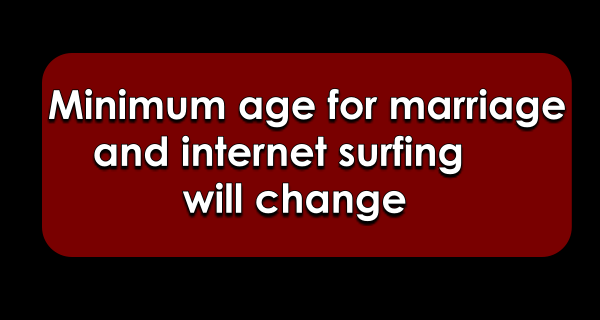 New Delhi: According to important news, the Modi government is preparing to take very important decisions regarding the minimum legal age in many cases in the near future. While the country will be entering the 75th year of independence, there will be new-age norms for its young population. Where now the age of marriage of boys and girls will be same. Also, the minimum age for cigarette tobacco consumption will increase. Along with this, it will now be brought under the legal authority of both the Center and the states to make the age of consumption of liquor or alcohol uniform across the country. Along with this, now a draft has been prepared to decide on the age of children within the scope of data protection on the Internet.
Declaration on the age of marriage is also possible
Let us inform you that two meetings have already been held in the NITI Aayog on the report of the Task Force on making the minimum age of marriage for both boys and girls 21 years now. Which is a solid indication that the implementation of this can also be announced in the Prime Minister's address from the ramparts of the Red Fort in the upcoming Independence Day celebrations. It is worth noting that last time PM Modi had also announced to consider a change in age.
Internet surfing and child law report prepared
Along with this, if sources are to be believed, the report of the Joint Committee of Parliament on the Data Protection Bill is also being finalized. In this, it is being decided that who should be considered a child for surfing the Internet. Where in this case as in many other cases also the definition of the child has been kept as a youth below 18 years of age. However, on the contrary, in America and many countries of Europe, children above the age of 13 are now considered adults. At the same time, social media companies in India had made the same argument before the parliamentary committee in this regard.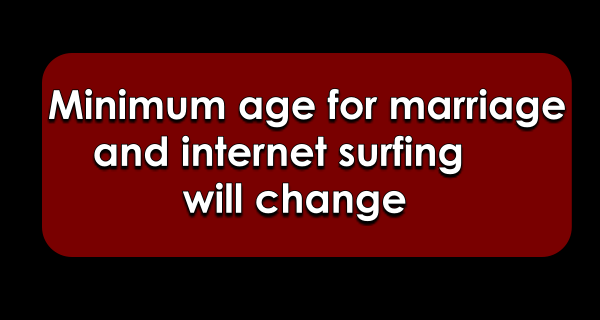 A draft was also prepared to raise the age of smoking to 21 years.
A draft bill has also been prepared to increase the age of smoking and tobacco consumption from 18 to 21 years. Along with this, it is being said that now the system of smoking chambers in airports and restaurants will also be completely abolished.
Center will change the law for alcohol consumption
Here the right to fix the minimum age of liquor, which is with the states so far. They are under pressure to make it the minimum age of 25 years. Now it has been considered necessary to bring liquor in the concurrent list.