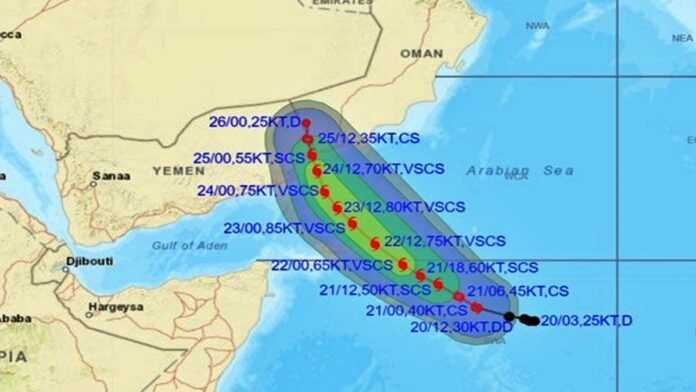 New Delhi: The India Meteorological Department (IMD) has warned that Cyclone Tej, which is brewing over the southwest Arabian Sea, is likely to become a very severe cyclonic storm by Sunday morning and pose a threat to the coasts of Oman and Yemen. The cyclone, which is currently centered near Socotra island of Yemen, is moving west-northwestwards and is expected to cross between Al Ghaida of Yemen and Salalah of Oman in the early hours of Monday.
The IMD said that the cyclone has intensified from a depression to a severe cyclonic storm in the last 24 hours and has a maximum sustained wind speed of 100-110 kmph gusting to 120 kmph. It is likely to further intensify into a very severe cyclonic storm with a wind speed of 120-130 kmph gusting to 145 kmph by Sunday morning. The cyclone may change its direction and move northwestwards by Sunday evening and then north-northwestwards by Monday morning.
The IMD has issued a weather warning for the southwest Arabian Sea and advised fishermen not to venture into this area till October 25. It has also issued an alert for the west-central Arabian Sea and advised fishermen to avoid this area till October 25 night. Those who are in the sea have been asked to return to the coast immediately.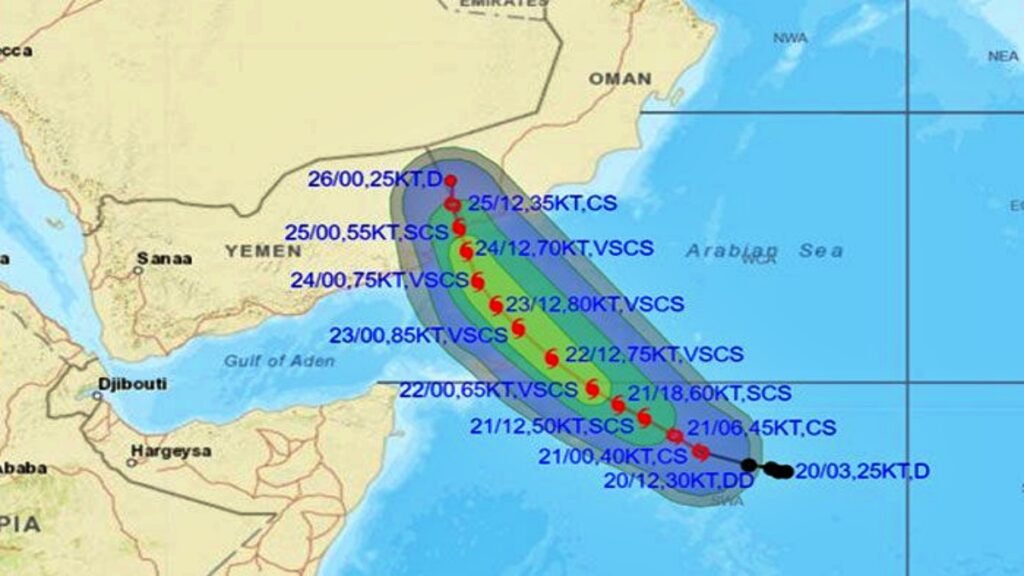 The IMD said that the cyclone will not have any impact on India as it is moving away from the country. However, it may cause light to moderate rainfall over Kerala on October 23 and 24 and over Nagaland, Manipur, Mizoram, and Tripura on October 24.
This is the second cyclonic storm in the Arabian Sea this year. In June, Cyclone Biparjoy had hit the coasts of Gujarat and Sindh, causing heavy damage to life and property.