Mumbai: While expressing his views on the case of Sushant Singh Rajput, the famous writer Chetan Bhagat has made very serious allegations against Bollywood's well-known producer-director Vidhu Vinod Chopra. Chetan Bhagat alleges that Vidhu Vinod Chopra not only insulted him in public but also pushed him to the mouth of suicide.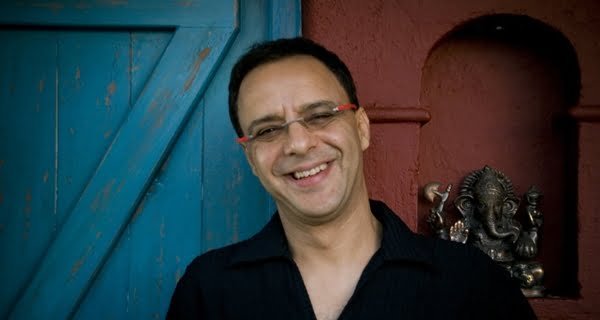 Chetan Bhagat has said these things in response to a tweet by Vidhu Vinod Chopra's wife and critic Anupama Chopra, in which Anupama Chopra questioned the tweet made by Chetan Bhagat about Sushant Singh Rajput. In response, Chetan Bhagat told his story.
Actually, Chetan Bhagat has made many tweets one after the other. In his tweet, he has advised critics to write intelligently about the film 'Dil Bechara'. He wrote in his tweet that do not write anything over smart. Do not write anything useless. Be fair and sensible.
In response to this, Anupama Chopra wrote that "Every time someone thinks that their level of thinking will not fall below this, but regrettably it falls." In response to this, Chetan accused her husband I kept my point. Chetan said that Vidhu Vinod Chopra took the award related to all the stories himself without being ashamed. While degrading me in public, I was sent close to suicide.
Earlier, Chetan Bhagat tweeted and wrote- 'Sushant Singh Rajput's last film will be released this week. Now I would like to say to all the snob and elite critics that write wisely. Do not work by being over smart. Do not write stupid things. Be fair and sensible. Do not use useless methods. You have ruined many lives in the same way. Now wait We are watching.
He then tweeted and wrote his second tweet, writing: "For these critically-hired media organizations, it is a terrible strategy to hire elite people who don't understand India and think they are Indian Are much better. Something else from inside, some people from outside will definitely ensure that your institution goes bankrupt. Many people have already happened.
He then tweeted and wrote- 'Indians love verification from good English speaking people. This is the ultimate compliment. From here, some critics created profiles. They spoke good English but were bad people, stop looking at them for verification. These are the brown people who hate Indians.
In his next tweet, Chetan said- 'Maa kasam, fun has come to see your cool picture. I was excited to see your tremendous film. The meaning of both lines is the same. But most Indians, even big stars, want to hear the second line. That's why some critics have become more important. Put a stop to it.
In another tweet, he said- 'Dear stars, you make 10 or 100 people out of crores of people. Billions of people love you in this country. Is it not enough? Do you really need recognition from phony, English-speaking rogue critics who forced a rising star to die with mental stress? Please stop patronizing such people.