Mumbai: Republic TV editor-in-chief Arnab Goswami has been released from jail on Wednesday after receiving an interim bail from the Supreme Court. Arnab was lodged in Taloja jail. A smile appeared on Arnab's face after his release from prison. On his way home, Arnab came out of the sunroof of his car and chanted 'Bharat Mata Ki Jai' and 'Vande Mataram Ke' and described his release as a victory for the people of India.
In fact, a bench headed by Justice Chandrachud should release Arnab Goswami and two other accused on interim bail on a bond of Rs 50,000. Along with this, instructions were also given to the police to ensure immediate compliance of the order, after which Arnab was released from jail on Wednesday itself. He was arrested by the police from his house about a week ago.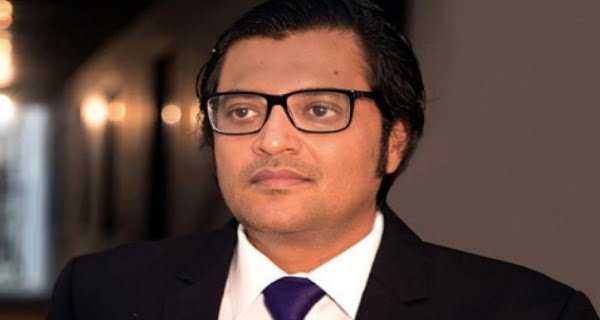 Bail granted on these terms
The court has ordered Arnab and other accused to cooperate in the police investigation in the case and not to tamper with the evidence. The court on Wednesday granted interim bail to two others, including Arnab, in the 2018 Naik suicide case.
The court asked the Uddhav government questions
A bench of Justice Dhananjay Y Chandrachud and Justice Indira Banerjee sought information from the state government on whether there was any need to detain Goswami and question him as it was a matter of personal freedom. The bench remarked that Indian democracy has extraordinary stamina and the Maharashtra government should ignore all this. Justice Chandrachud further said, "Whatever his ideology is, at least I do not watch his channel but if the Constitutional Court does not intervene in this matter today, we will undoubtedly be heading towards ruin." The bench said that the question is whether you will deprive the person of his personal freedom due to these allegations.
If the Supreme Court does not take action in such cases, personal freedom will be completely destroyed
During the hearing, the court said, if one does not pay anyone, is this a case of incitement to suicide? If the Supreme Court does not take action in such cases then personal freedom will be completely destroyed. We are very concerned about this. It will be very troublesome if you do not take action in such cases.