Mumbai: After defeating Corona, Bollywood megastar Amitabh Bachchan has returned to his work and has started shooting for KBC. Meanwhile, another car has been entered in the Bachchan family. According to the information, Big B has bought the S Class Mercedes Benz.
1 crore 38 lakh rupees worth of car
This car has been launched in India today. Talking about the cost of the car, it is in crores. According to the information available on the internet, its price is 1 crore 38 lakh rupees. The registration of this car is in the name of Amitabh Bachchan.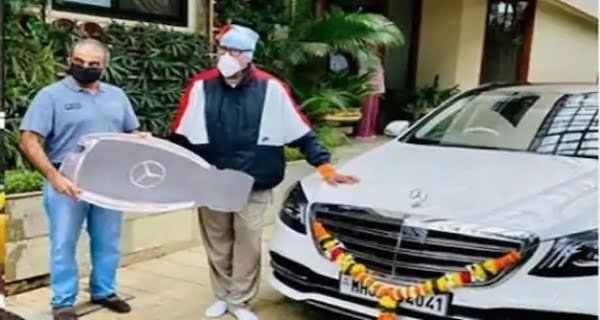 Car number is also special
The Bachchan family owns many cars. Another car has been added to the collection of Amitabh Bachchan, owner of a car like Rolls Royce. The number of this car is MH02FJ4041. Its total is 11, which Amitabh Bachchan considers lucky number. His birthday is 11 October.
Promo release of KBC 12
Talking about the work front, Amitabh Bachchan is busy shooting the biggest screen quiz show 'Kaun Banega Crorepati' these days. The promo of the show has been released on Sunday. In this promo, Amitabh Bachchan is seen with the contestant of the first episode of the show. In the promo released of KBC 12, it is seen that the show has already started and a person is sitting on the hot seat in front of Amitabh Bachchan. Amitabh Bachchan tells this person that he has won 1 thousand rupees by answering the first question and this contestant becomes very happy.