Shimla: The process of closure of government institutions continues in Himachal Pradesh. The state government has now denotified 285 schools. The government has taken this big decision in the middle of the budget session of the assembly. A total of 285 schools have been closed, out of which 57 middle schools are also included. The government argues that there has been zero enrollment in these schools till 28 February 2023. In such a situation, these schools are closed.
According to the information, middle schools have been closed in 8 districts. In this, a maximum of 29 schools were closed in the Shimla district.
12 schools have been denotified in the Mandi district. Apart from this, 2 schools have been closed in Hamirpur, 4 in Kangra, 3 in Kinnaur, 3 in Lahaul Spiti and 2 in Solan, 1 in Kullu. On the other hand, except for middle schools, 56 schools have been closed in the Shimla district. 48 schools have been denotified in Kangra, 39 in Mandi, 11 in Kullu, 10 in Kinnaur, 10 in Hamirpur, 13 in Bilaspur non-Chamba, 10 in Kinnaur, 20 in Lahaul Spiti, 5 in Sirmaur, 6 in Solan and 1 in Una. Has gone. Now the staff posted in these schools will be sent to other schools.
Lockdown continues
In fact, soon after assuming power, the Sukhu government in Himachal decided to review the last 8 months' tenure of former CM Jairam Thakur. During this time all the government offices and schools which were opened by the government have been closed. The government has closed more than 900 government offices and schools and colleges. However, some offices have been opened again.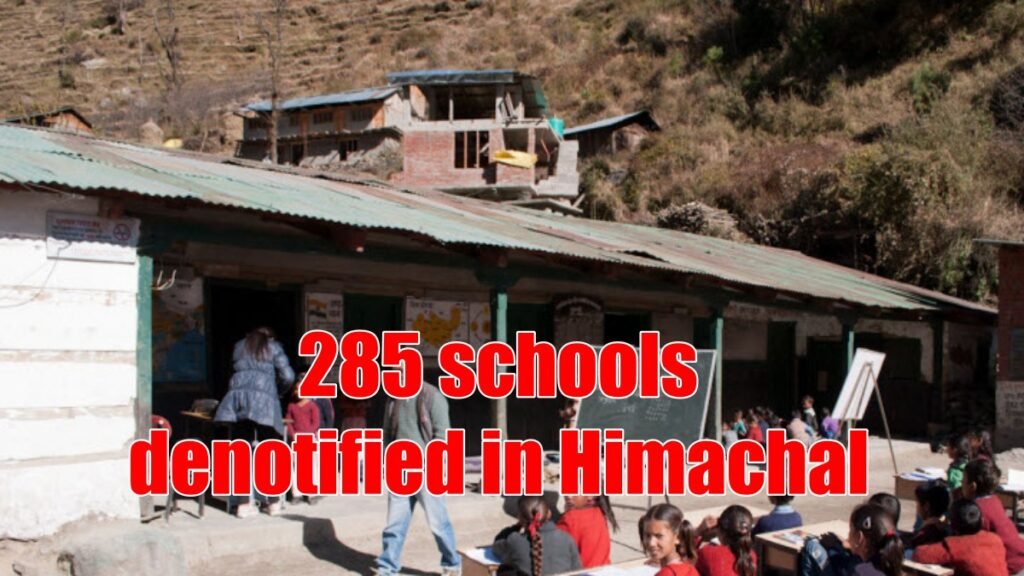 BJP is protesting
The BJP is protesting against the government's decision to lock down offices. BJP has launched the signature campaign at the district and block levels. Also performing. On the third day of the budget session, BJP MLAs reached the assembly with chains and locks in their hands to protest against the lockout.