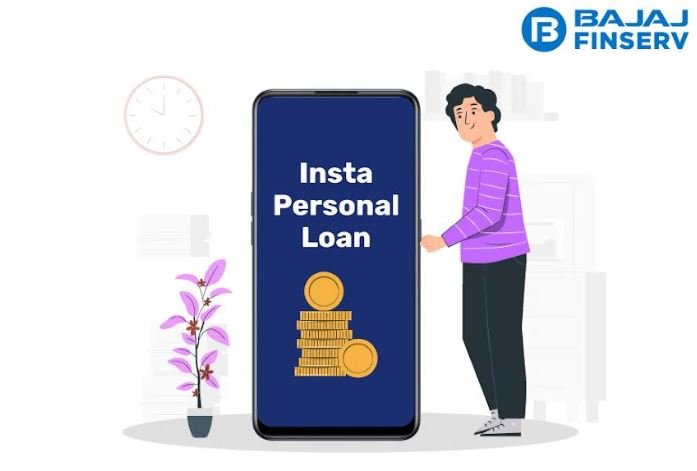 Securing a loan can be a cumbersome process, requiring individuals to meet various eligibility parameters, assemble numerous documents, visit lender branches, and complete application procedures before getting loan approval. Addressing these challenges head-on, Bajaj Finance has pioneered a new solution, Insta Personal Loan, which aims to offer a seamless and easy borrowing experience to everyone. Existing customers can receive a pre-approved instant personal loan of up to Rs. 10 lakh, with funds disbursed within 30 minutes to 4 hours. New customers can check if they have a pre-assigned loan limit with a valid mobile number and OTP.
Bajaj Finserv Insta Personal Loan
Here are some benefits of a Bajaj Finserv Insta Personal Loan:
Get an offer in just 2 clicks
Customers do not need to go through a long loan application process to know their offer. Existing as well as new customers can effortlessly view their Insta Personal Loan offer by simply entering their mobile numbers and OTP.
No income proof or KYC needed
Certain existing customers can get an Insta Personal Loan without having to submit any documentation, such as income verification or KYC documents. In addition to this, the entire process is conducted with the uttermost transparency. The loan documentation and the company's website list all applicable fees and charges in detail, leaving no room for hidden costs.
Swift access to funds
The biggest advantage of an Insta Personal Loan is its quick disbursal time. All procedures are fast-tracked to ensure the utmost convenience for customers. They can expect funds to be transferred into their bank account within a span of 30 minutes to 4 hours.
Flexible repayment tenures
This instant loan has flexible payback terms. Borrowers can choose a repayment tenure of 6 to 60 months. To further aid customers in their financial planning, the Insta Personal Loan EMI Calculator enables them to determine the estimated equated monthly instalments (EMI) for various loan amounts and tenures.
Video: www.youtube.com/watch?v=usOfCerxMaw
Bajaj Finserv Insta Personal Loan | Get money in your account within minutes | #NoWaitLoanReadymade
Navigating the uncertainties of financial management in today's world can be challenging. The Bajaj Finserv Insta Personal Loan emerges as a standout option, letting customers tackle unexpected expenses with ease. With a substantial loan value of up to Rs. 10 lakh disbursed within minutes, the Bajaj Finserv Insta Personal Loan is an all-in-one solution for all urgent financial requirements.