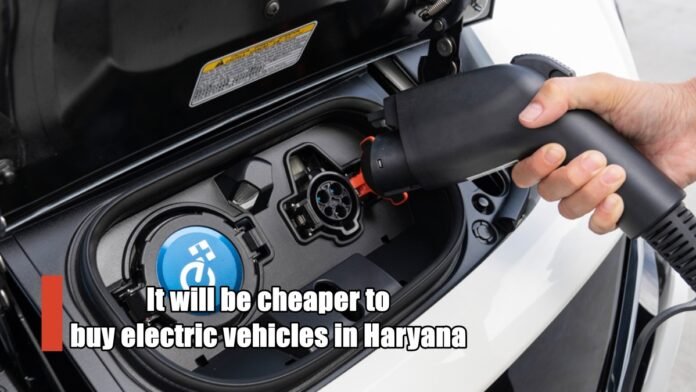 New Delhi: Haryana government has released Electric Vehicle Policy 2022. The objective of this policy is to promote the manufacture of electric vehicles and their parts in the state. Anand Mohan Sharan, Additional Chief Secretary of the Industries and Commerce Department, said a day ago that the formulation of this policy will encourage research and development in the field of electric vehicles.
According to an official statement, apart from strengthening the infrastructure, provisions have been made in the policy to reduce the cost of electric vehicles. In this, the buyers of Hybrid EVs will also be encouraged.
Vehicle manufacturers get many benefits
Earlier in June, the Haryana government approved the EV Policy 2022, offering several financial incentives to EV manufacturers. The EV policy offers several financial incentives to EV manufacturers in terms of Fixed Capital Investment (FCI), State GST, Stamp Duty, and employment generation.
This is the purpose of the policy
As a policy, 100 percent reimbursement of stamp duty is given along with an exemption in electric duty for 20 years. The objective of the EV policy is to protect the environment, reduce carbon footprint, make Haryana an EV manufacturing hub, skill development in the EV sector, encourage the use of EV vehicles, promote EV charging infrastructure, and research and development in EV technology. to encourage.
Growing demand for electric vehicles
The demand for electric vehicles is continuously increasing in the country. In the last month i.e. October, there has been an increase of about 185 percent in the sales of EVs. About 1,11,971 electric vehicles have been sold this month. This includes the sale of passenger vehicles. The Federation of Automobile Dealers Association of India (FADA) had told that the sale of electric vehicles was 39,329 units in the same month last year. Apart from this, sales of total electric passenger vehicles jumped by 178 per cent to 3,745 units last month from 1,346 units in the same month a year ago.