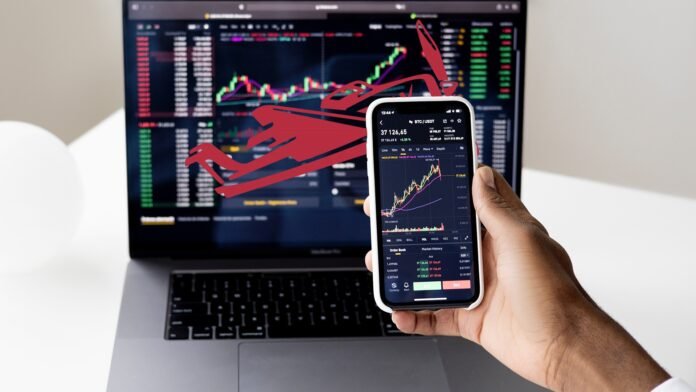 In the ever-evolving and fast-paced world of online gaming for real money, there's always room for more innovation and excitement.
One phenomenon that has shook the foundations of the online casino industry is the Aviator game, a thrilling crash game that has seen an astonishing growth trajectory over the last couple of years.
According to publicly available Google Trends data, interest in the search term "Aviator game" in India has been accelerating its growth, hinting at the game's rising popularity among desi casino players.
Spribe Grows User Base 5 Times in 8 Months
The phenomenal success of Aviator and other hit titles like Mines, Plinko, and Goal has propelled Spribe, the studio behind these online casino games, to a huge 534% jump in terms of unique players between January and August 2022.
The period between July and August of the previous year alone witnessed a remarkable 194% increase in users. Moreover, Spribe's games, including Aviator, saw a 66.68% increase in the share of active users and a 44.2% rise in the share of generated turnovers between January and October 2022.
Recent industry reports speak about "rapid growth" and "substantial expansion" projecting a Compound Annual Growth Rate (CAGR) of 10.66% for the global online gambling industry by 2030, but the hike in popularity of crash games makes the global sector look stale.
Crash Games are So Popular for a Number of Reasons
Crash games have redefined the gaming landscape with their simplicity and ease of play offering a refreshing departure from complex and immersive gaming experiences.
The straightforward gameplay allows casino gamers to quickly grasp the rules and start playing, making it an accessible option for both seasoned players and newcomers. Various interactive functionalities, including player chats, as well as live leaderboards and statistics, add an element of social engagement to crash games.
The fast-paced nature of crash games also adds to their appeal. Players can engage in multiple rounds within a short span, making it perfect for quick gaming sessions on the go and attractive to a dynamic young player base.
At the same time, light-weight data usage and device resource requirements make crash games like Aviator accessible to a wide range of gamers on various devices and network conditions, in contrast to resource-intensive live dealer casino games.
Control and Provable Fairness
What really sets crash games apart from traditional casino games, however, is the level of control they offer to players.
As different from more traditional casino games, where the dealer holds the cards, the dice or the wheel, crash game players are the active participants in the gameplay and can make decisive moves, such as cashing out at any time.
What's more, the implementation of provably fair technology gets the player's device involved in the randomization of game outcomes and opens the door to a whole level of control and transparency.
This cutting-edge technology borrowed from crypto allows players to access the game history and verify the fairness of previous or ongoing rounds. This level of transparency appeals to players who value authenticity and honesty in their gaming interactions.
The rise of crash games, exemplified by Spribe's Aviator and other hit crash games, has been nothing short of astounding. With a rapidly growing user base and an ever-expanding audience, crash games are undoubtedly here to stay, redefining the online gambling landscape and offering players a unique and thrilling gaming experience.