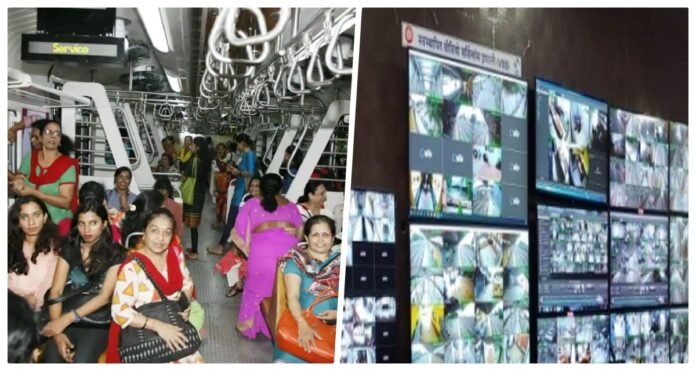 Mumbai: Central Railway is going to equip all women coaches of Mumbai local trains with advanced CCTV cameras. The CCTV cameras installed in the coaches have been directly linked to the RPF control room so that immediate action can be taken in case of any incident with the women passengers. This step has been taken to further strengthen the safety of women passengers.
Central Railway's CPRO Shivaji Sutar said that the Central Railway has decided to equip women coaches of all local trains with CCTV cameras by 2023. Railways have also awarded the contract to install these cameras. This decision is a step taken as part of the campaign to give safe travel to women passengers. The RPF team sitting in the control room will continuously monitor through the cameras and will take action as soon as the alert is received.
He said that at present, 1774 local services on the Central Railway line run on the tracks, and through these, an average of 10 lakh female passengers travel between CSMT to Kasara every day. During this, incidents of women molesting, beating or intoxicated people climbing into the women's compartment constantly come to the fore. So far, out of 1774, women coaches in 38 local trains have been equipped with 182 CCTV cameras, and the process of equipping women coaches of remaining local trains is going on.
Railways are taking all steps for the safety of women passengers including Smart Saheli, whose main objective is to provide safe travel to women passengers.