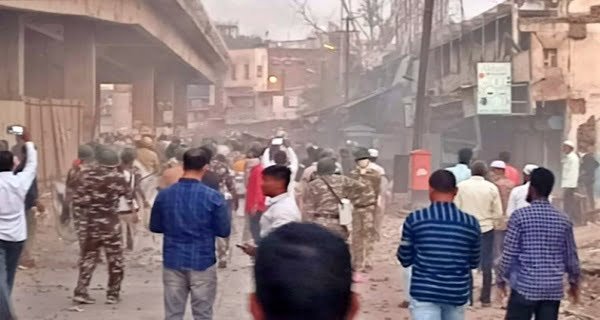 Mumbai: Violence erupted in Tripura during a bandh called for an alleged demolition of a mosque. The fire of this violence led to strong violence in Amravati along with Nanded in the state, Malegaon in Nashik. During this, miscreants ransacked hundreds of shops and looted them. At the same time, the vehicles present there were also heavily vandalized. Four policemen including Additional SP were injured in this violence, while six civilians were also injured. Those who have been admitted to the hospital for treatment.
Muslim organizations had called bandhs and rallies in the state over the violence in Tripura. But the rally turned violent. The biggest impact of which was in Nanded, Malegaon in Nashik, and Amravati. The miscreants created a ruckus, pelting stones at shops at many places.
According to the information, stones have also been pelted on the police vehicle. In which 7 policemen including an SI have been seriously injured. At the same time, during the demonstration in Amravati, more than 20 shops were vandalized.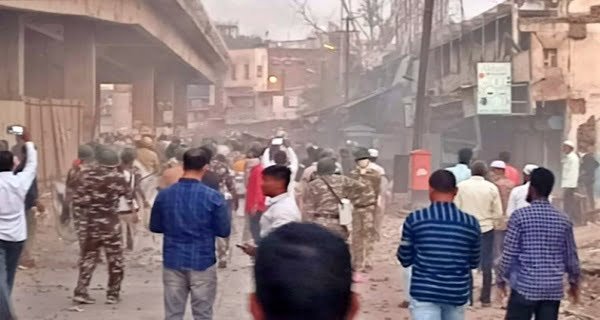 According to the information received, a community-specific demonstration and rally were taken out at Abdul Hameed Chowk in Malegaon, Nashik regarding Tripura violence, but during the rally, two groups of the same community clashed and there was tremendous stone-pelting. At the time of the incident, a crowd of 5 to 6 thousand people was present at him and the police force was also present. At the same time, tension has increased in the entire city after stone-pelting between two factions of a community. Several vehicles were also pelted with stones.