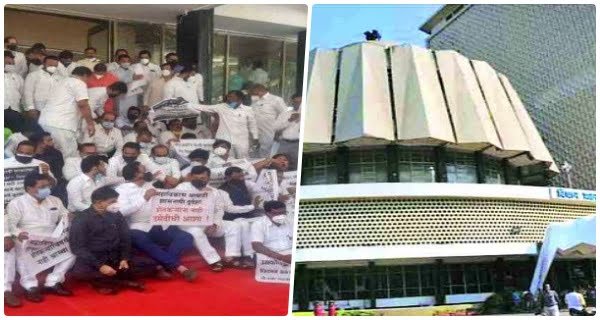 Mumbai: The first day of the monsoon session of the Maharashtra Legislative Assembly was extremely uproar. The Speaker has suspended 12 members of the main opposition Bharatiya Janata Party from the House for a year. All the 12 members have been accused of abusing the speaker and misbehaving with him.
The MLAs who have been suspended include Sanjay Kute, Ashish Shelar, Atul Bhatkhalkar, Parag Alwani, Vijay Kumar Rawal, Abhimanyu Pawar, Girish Mahajan, Harish Pimple, Ram Satpute, Yogesh Sagar, Narayan Kuche, Kirti Kumar Bhangadiya.
MLAs met Governor
All 12 BJP MLAs have met Governor Bhagat Singh Koshyari at the Raj Bhavan over the Speaker's suspension for one year. During this, everyone has also submitted a memorandum to the Governor.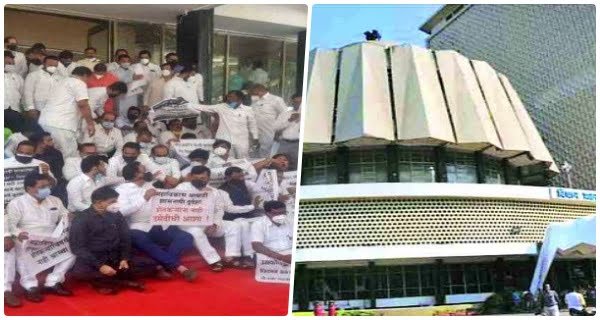 Attempts to reduce the number of opposition members
At the same time, former Chief Minister and Leader of Opposition Devendra Fadnavis said about this, 'This is a false allegation and there is an attempt to reduce the number of opposition members. This was done because we have exposed the government's lies on the OBC quota in local bodies. I had brought my MLAs out of the Speaker's chamber.
He said that the BJP members did not abuse the presiding officer. Fadnavis claimed that the matter came to an end with Shelar apologizing. What Jadhav said was a 'unilateral' side.