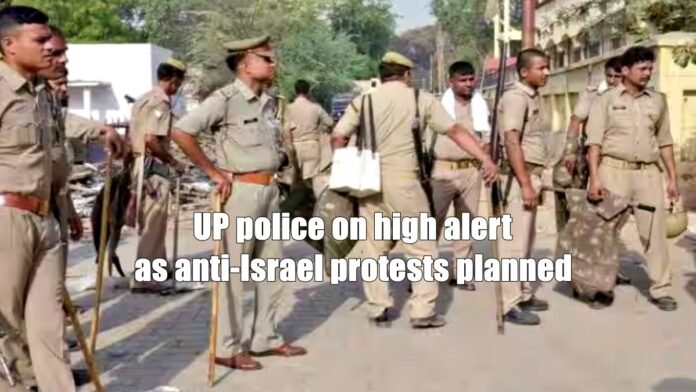 Lucknow: As the conflict between Israel and Hamas escalates in the Middle East, the Uttar Pradesh police is on high alert to prevent any untoward incidents during the planned protests against Israel in various districts of the state. The police are especially vigilant about the rallies and speeches that are expected to take place at the Asifi Masjid in Lucknow, a historic mosque that is part of the Bara Imambara complex.
The Israel-Hamas war, which started on October 7, 2023, when Palestinian militants launched a surprise attack on Israel from the Gaza Strip, has sparked intense debates on social media in India. Some people have expressed their support for Israel, while others have sided with Palestine and Hamas. Some political leaders have also joined the fray, posting provocative messages on their social media accounts.
The UP police are monitoring the social media activity from the control room of the DGP Headquarters and have warned against spreading any communal hatred or misinformation. The police have also taken strict action against those who have violated the law by holding unauthorized demonstrations or raising inflammatory slogans. On October 8, 2023, four students of Aligarh Muslim University were booked by the Aligarh police for taking out a march in support of Palestine and chanting anti-Israel slogans.
The DGP Headquarters has instructed the police of the communally sensitive districts to remain on high alert and maintain law and order. These districts include Meerut, Saharanpur, Shamli, and Muzaffarnagar in western Uttar Pradesh, where communal riots have erupted in the past. The police have also appealed to the public to maintain peace and harmony, and not to fall prey to any rumors or propaganda.