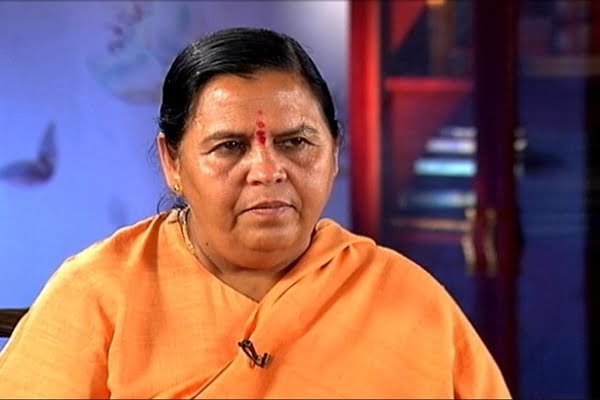 Bhopal: The second expansion of the cabinet was done in Madhya Pradesh on Thursday 2 July. Former Chief Minister and senior BJP leader Uma Bharti is upset with the dominance of Scindia's supporters in the cabinet. He said that there has been a caste imbalance in this cabinet expansion.
In today's cabinet expansion, 12 pro-Scindia ministers have been sworn in, including 7 cabinet and 5 ministers of state. Before this, Tulsiram Silavat of the Scindia faction and Govind Singh Rajput have been made cabinet ministers in April itself. At the same time, during the Kamal Nath government of the Congress, 6 supporters of Scindia were made ministers, while the current CM of the state Shivraj Singh Chauhan made the Scindia faction 14 ministers.
Meanwhile, news has also come out that former CM of MP Uma Bharti is dissatisfied with the expansion of Shivraj's cabinet. He has further said in this matter that ethnic balance is not taken care of in the cabinet. BJP leader Uma Bharti has also written a letter to the party leadership regarding this subject. On Thursday, Uma Bhart, who appeared in the special court of Lucknow in the Babri Masjid demolition case, expressed her displeasure during a conversation with journalists.
It was told by the sources that Bharti has said in the message sent to the BJP leadership, that the information I am getting from the cabinet of Madhya Pradesh, according to which the caste equation is disturbed in the proposed cabinet, which I am sad about. Completely ignoring my suggestions in the formation of the cabinet is an insult to all those with whom I am attached, so as I have spoken to senior leaders of the party, amend the list accordingly.