Pune: A training aircraft belonging to a private flight training academy crashed near a village in Pune district on Thursday evening, leaving two people injured, police said. The incident occurred around 5 p.m. when the aircraft was on a training session near Katphal village in the Baramati MIDC area, about 100 km from Pune city.
The pilot and one more person, who may be the co-pilot, were on board the plane and were taken to a hospital for treatment, said Prabhakar More, inspector of Baramati police station. He did not provide details about the extent of their injuries or their identities.
The aircraft was a Cessna 172, a four-seater, single-engine plane that is commonly used for flight training. The cause of the crash was not immediately known and further details were awaited, the police officer said.
The Director General of Civil Aviation (DGCA) team will conduct an inquiry into the crash and the police will take further action based on the findings, he added.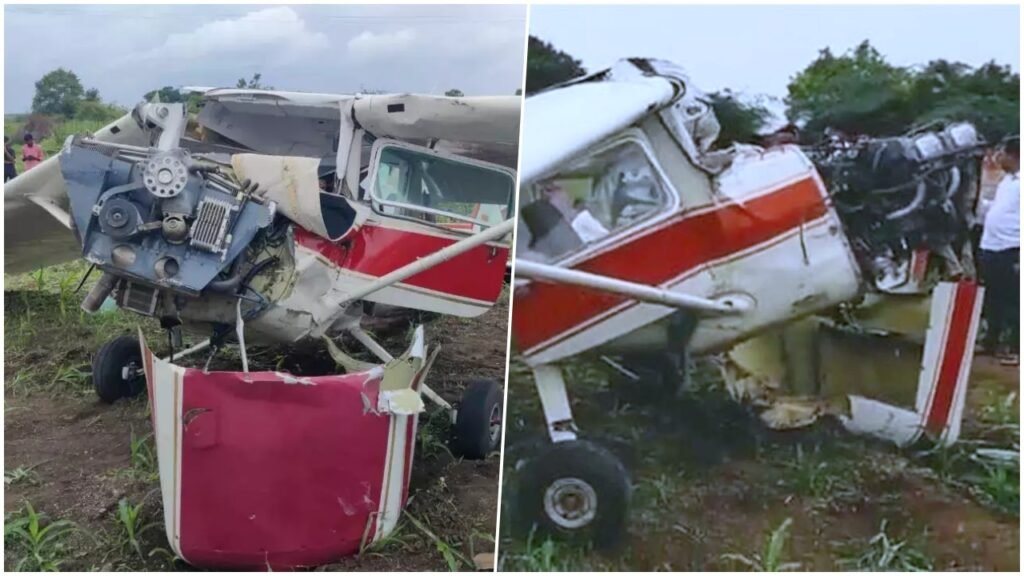 The crash site is close to the Baramati airport, which is owned by the Maharashtra Industrial Development Corporation (MIDC) and is used by private aviation companies for flight training. This is not the first time that a training aircraft has crashed in this area. In February 2019, another Cessna 172 aircraft on a training flight crashed in the agricultural fields at Baramati, injuring the pilot.