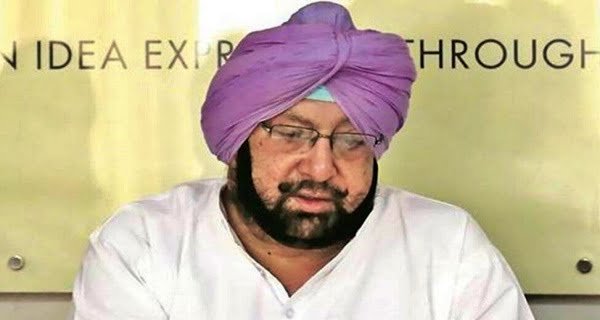 Chandigarh: The tenure of Captain Amarinder Singh as the Chief Minister of Punjab has come to an end. He reached Raj Bhavan and submitted his resignation letter to Governor Banwarilal Purohit. With this, his entire cabinet has also tendered his resignation. On the other hand, Amarinder Singh, who came out of the Raj Bhavan, expressed his displeasure and said, "I was suspected of not running the government. Due to which I felt that I was being insulted, so I tendered my resignation.
Amarinder Singh said, "I had spoken to Congress President Sonia Gandhi this morning and said that I am resigning from the post of Chief Minister. I feel insulted by the way the conversation took place. This is the third time in recent months that I have met MLAs… so I have decided to resign…"
Future options are open to me
On the question of leaving Congress, Amarinder Singh said, "I am now a Congress leader and am in Congress. As for the future, I will consult my supporters and decide the future course of action."
Make what you want to make
On the question of the new Chief Minister, the Captain said, "The party high command who has faith in him can make him the new Chief Minister of Punjab.
Many MPs including 24 MLAs were also present
When Amarinder Singh reached Raj Bhavan to meet the Governor to tender his resignation. During this, about 24 MLAs and many MPs also reached Raj Bhavan with him. In which his wife and Patiala MP Preneet Kaur were also involved. At the same time, before resigning, Amarinder also held a meeting with his supporting MLAs at his residence.
Legislature party meeting at 5 pm
Punjab Congress Legislature Party meeting has been called at 5 pm for the new Chief Minister. During this, the leader of the new legislature party will be elected. At the same time, the name of Punjab Congress President Navjot Singh Sidhu, former state president Sunil Jakhar are going on in the discussion in the race for the new Chief Minister.