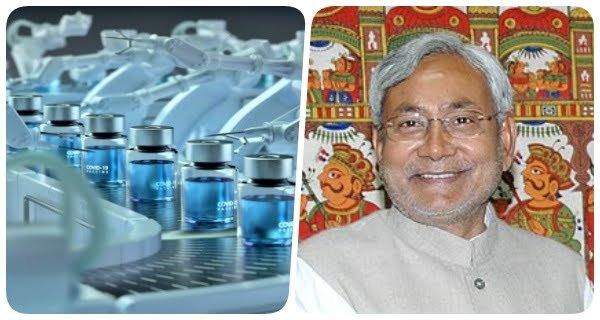 Patna: A war-level vaccination campaign is on to eradicate Corona. After health workers and frontline workers, it is the turn of ordinary people to take the vaccine from today. In such a situation, Bihar's Nitish Kumar government has fulfilled its big election promise that it has decided that free Corona Vaccine vaccines will be given in all government and private hospitals.
Bihar CM Nitish Kumar, after meeting with the officials of the health department has announced that vaccination will be done only on the basis of the decision taken in the cabinet meeting in which people will not have to pay any fee. According to the central government, according to the central government, a fee of Rs 250 will have to be paid for vaccination in private hospitals, but in Bihar, the state government will pay for the vaccination fee, but not by the people themselves.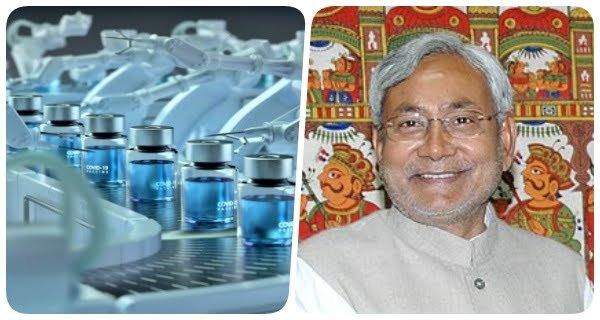 In the third phase, in Bihar, 50 private hospitals have been selected, while a total of 1600 vaccination centers have been prepared to be vaccinated. CM Nitish Kumar himself will start vaccination today, taking Corona vaccine in IGIMS on the occasion of his birthday. He also said that vaccination will start today at 700 centers in the state which include all PHCs. In Bihar, the number of vaccination centers will be increased to 1000 from March 15 and 1200 centers will be vaccinated from March 16 to 31, while 1500 centers will be vaccinated from 1 to 15 April and 1600 centers from 16 to 30 April.
Norms have been set for the third phase vaccination, in which only those who are suffering from hyper tension, cancer, diabetes, heart problems, those above 60 years and sick people above 45 years will be given vaccinations. There will also be verification of those taking the vaccine. It will be mandatory to bring people with co-morbidities with a medical certificate at the vaccination center. The government has released a list of 12 types of identity cards as well as the Aadhaar card has been made mandatory.