Indore: Although every politician keeps demanding something from the Union Road Transport and Highways Minister Nitin Gadkari for the development of his area, in the presence of CM Shivraj Singh in Indore, Gadkari made a unique demand from the people and public representatives of the city. He said that we accept all your demands but I also have a demand, you have to fulfill it. The demand is to make the cleanest city in the country free from noise pollution, air pollution, and water pollution. The MP and Mayor of the city should fulfill this responsibility with full devotion. Efforts should be made to make Indore the model city of the country.
Gadkari's suggestions
Gadkari suggested, "Purify the water by draining it from the sewerage flowing in the city. Then put an electrolyzer worth Rs. Extract hydrogen from it and make green hydrogen by installing a generator running on ethanol. Drive city buses and trucks from it. This will not only save the environment but also money. One liter of green hydrogen will come in the price of 1 dollar, which will run 450 kilometers. There will be neither smoke nor sound.
Save both pocket and environment like this
Union Minister Nitin Gadkari said- I do not even sit in a diesel petrol car. I sit in an electric car. In Delhi, I drive in a hydrogen car. Which is better than Mercedes. The central government is bringing 50 thousand electric buses because it costs Rs 115 per kilometer to run a diesel bus. On the other hand, it costs Rs 41 per liter to run an electric luxury AC bus and Rs 38 for a kilometer in a non-AC electric bus.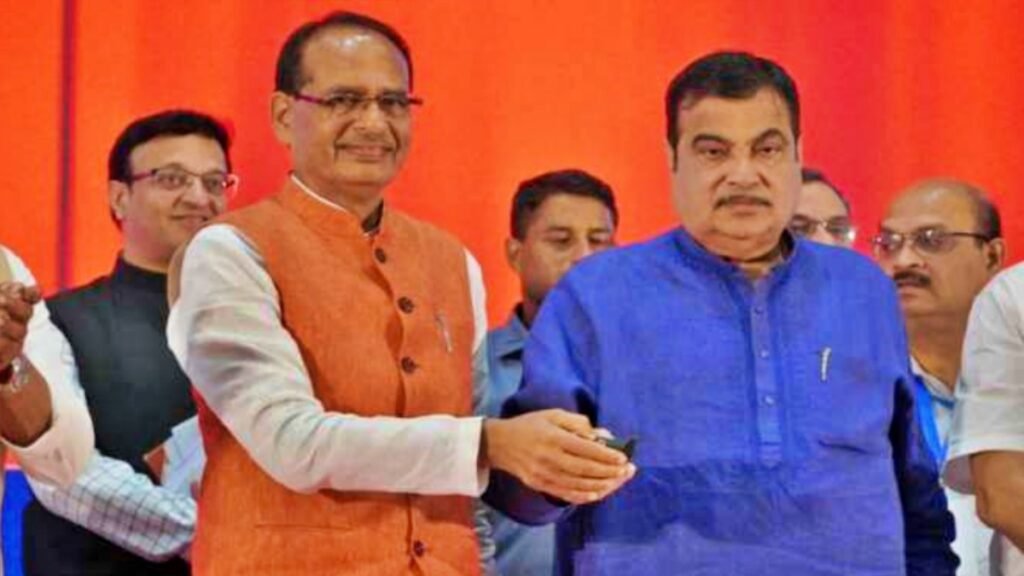 Appeal to Shivraj
Appealing to CM Shivraj Singh Chouhan, Nitin Gadkari said that within the next five years, you should announce to convert the state transport buses of Madhya Pradesh to fully electric buses. Don't spend even a single rupee. I suggest you the solution that how the buses of the whole of Madhya Pradesh will run without money. Today, by reducing the fare of diesel buses, we can move the public in air-conditioned electric buses at a 30 percent less rate. So stop using petrol and diesel. This is our responsibility and yours. Political leaders should think ahead of the coming 50 years because the officials only do screw work.
Make rapid changes in the transport sector
Nitin Gadkari further said- I say that in the coming 25-50 years, Madhya Pradesh has to become number one in Green Hydrogen, Ethanol, Bio-CNG, and Bio-LNG. Everyone has to think in this direction. He said that when the world is changing rapidly, then the transport sector will also have to change rapidly. The farmer has to be made a donor of energy as well as a donor. There is a need to make efforts that we become an exporting country and not an importer of energy. Work with a new vision.
Dozens of flyover projects approved
Gadkari said that after 2014, works worth Rs 2.5 lakh crore are approved, constructed, and in progress in Madhya Pradesh alone. It will take it to Rs 4 lakh crore by 2024. He approved several road projects including 20 flyovers. It also includes 6 road projects worth 2300 crores.