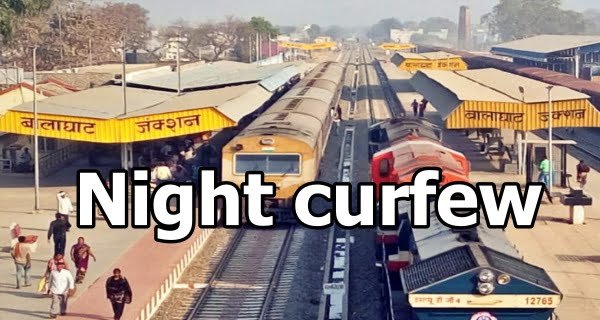 Balaghat: Night curfew in MP. The government and administration have once again issued an alert as the corona cases in Maharashtra have increased rapidly. With the adoption of Corona infection prevention measures, the Precautionary Administration has imposed Section 144 in the district. Collector Deepak Arya has issued instructions to strictly follow the curfew with the adoption of safety measures from Covid 19. Curfew will remain in the district from 10 am to 6 am. Preparations are also being made to increase the vigil in the borders. Action is being taken to maintain the vigilance about the entry of outsiders as before.
Given These instructions: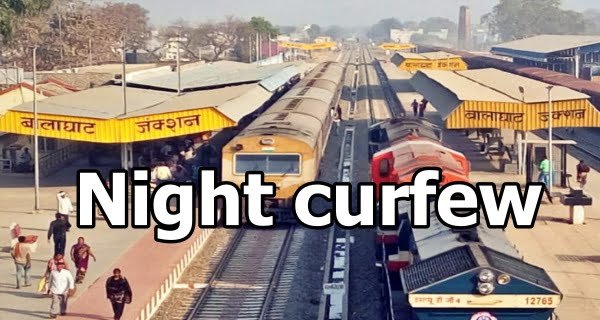 5 or more people will not gather in one place in the entire revenue boundaries of the district. If found so, legal action will be taken against the concerned.
By following section 144, the mob and the mob have been completely banned.
Nightly curfew has been implemented from 10 am to 6 am. Without any valid reason, no one will be seen on the streets outside the house at this time. Unprovoked traffic is completely banned.
Emphasis is being laid on following the guide-line of Covid 19 for prevention and protection from corona infection. Instructions have been issued to the businessman, the common man, to follow the physical distance and compulsorily apply masks upon exiting the houses.
For any kind of public event and fair, permission of Sub Divisional Magistrate has to be obtained.
Section 144 has been implemented in the district as a precautionary measure to prevent infection of Corona. Instructions have also been issued to follow the guideline of Covid 19. The curfew will remain in Balaghat revenue limits from 10 am to 6 am .
– Deepak Arya, Collector Balaghat